Iceland is widely known for its Northern Lights, cold temperatures and stunning, otherworldly landscapes. And it surely will not disappoint!
While there are so many ways you can spend your time here, we prioritized our itinerary to hit the big stops: The Golden Circle, as many iconic waterfalls as possible, the west, north and south, and of course, Reykjavik. Here is our itinerary for 12 days in Iceland.
3 Trip Alternates:
If you only have a day or two to spend in Iceland, check out Day 1 & 2.

If you have a couple days more, pick from West Iceland or South Iceland for an extra 1-2 days.

Pro tip: Note that Iceland Air offers free stopovers if you're tacking on an Iceland visit to another European trip. We paired this with a side trip to the Faroe Islands which makes for an INCREDIBLE combination.
Travelled August 2016
Day 1 - Downtown Reykjavik & Islandic Horses
The gist: arrive early, do a half day tour and scope out all that downtown Reykjavik has to offer.
Day 2 - Golden Circle Tour
EVERY trip to Iceland must include a Golden Circle Tour. Whether it's on your own or with a tour (smaller groups are always better!), there are plenty of ways to make this happen. And they are relatively inexpensive - we did a full day excursion with Guide to Iceland for $80! Here are the main stops:
Faxifoss - An easy stop and typically less crowded than it's neighboring Gullfoss.

Gullfoss - This is one of Iceland's most iconic waterfalls, standing 105 feet tall.

Geysir - A famous hot spring in the geothermal area of Haukadalur Valley with a reliable geyser reminiscent of Old Faithful in Yellowstone, USA.

Þingvellir National Park - A UNESCO World Heritage site known for its exposed North American and Eurasian tectonic plates.

Lodging - Night 2 at Grand Hotel Reykjavik.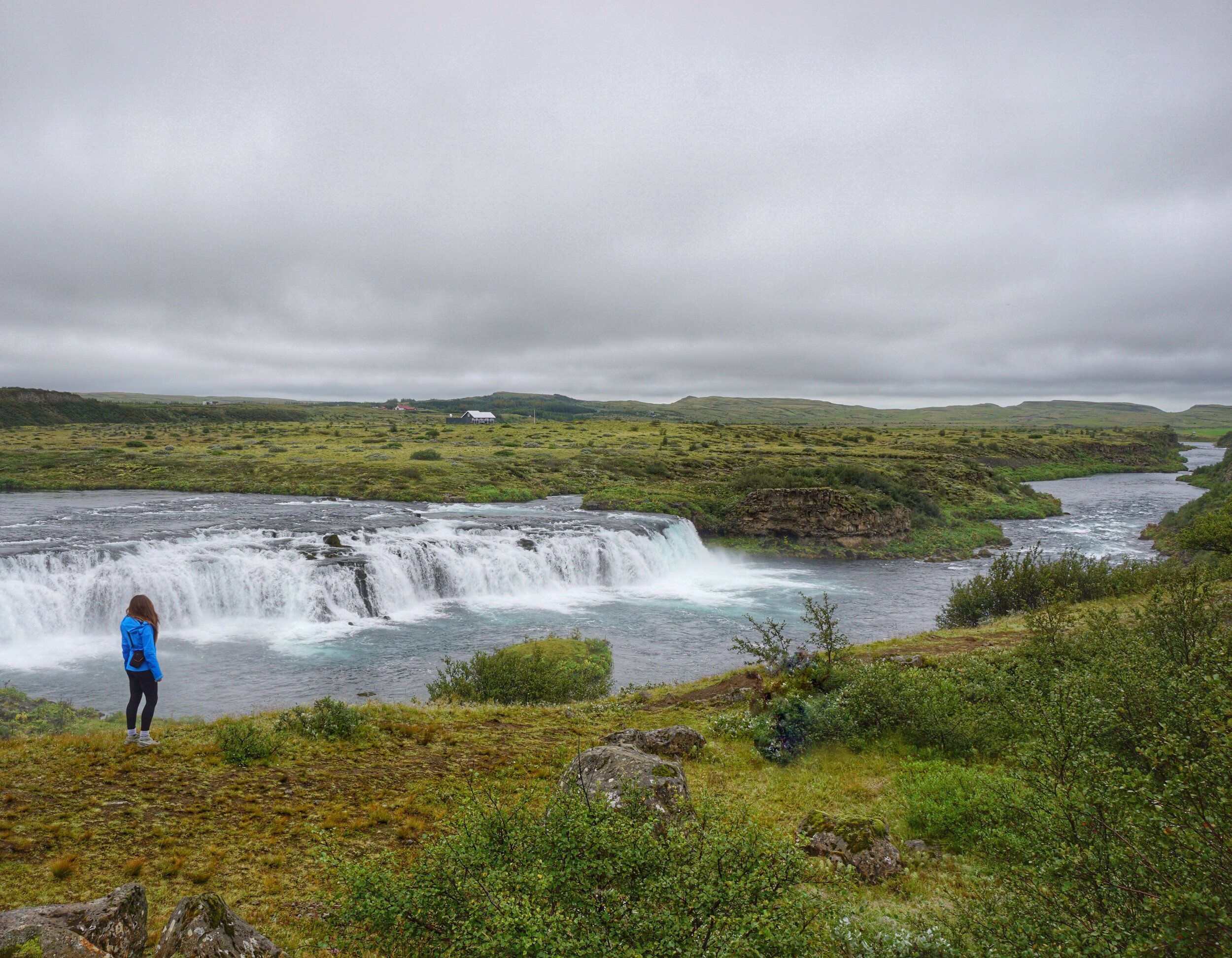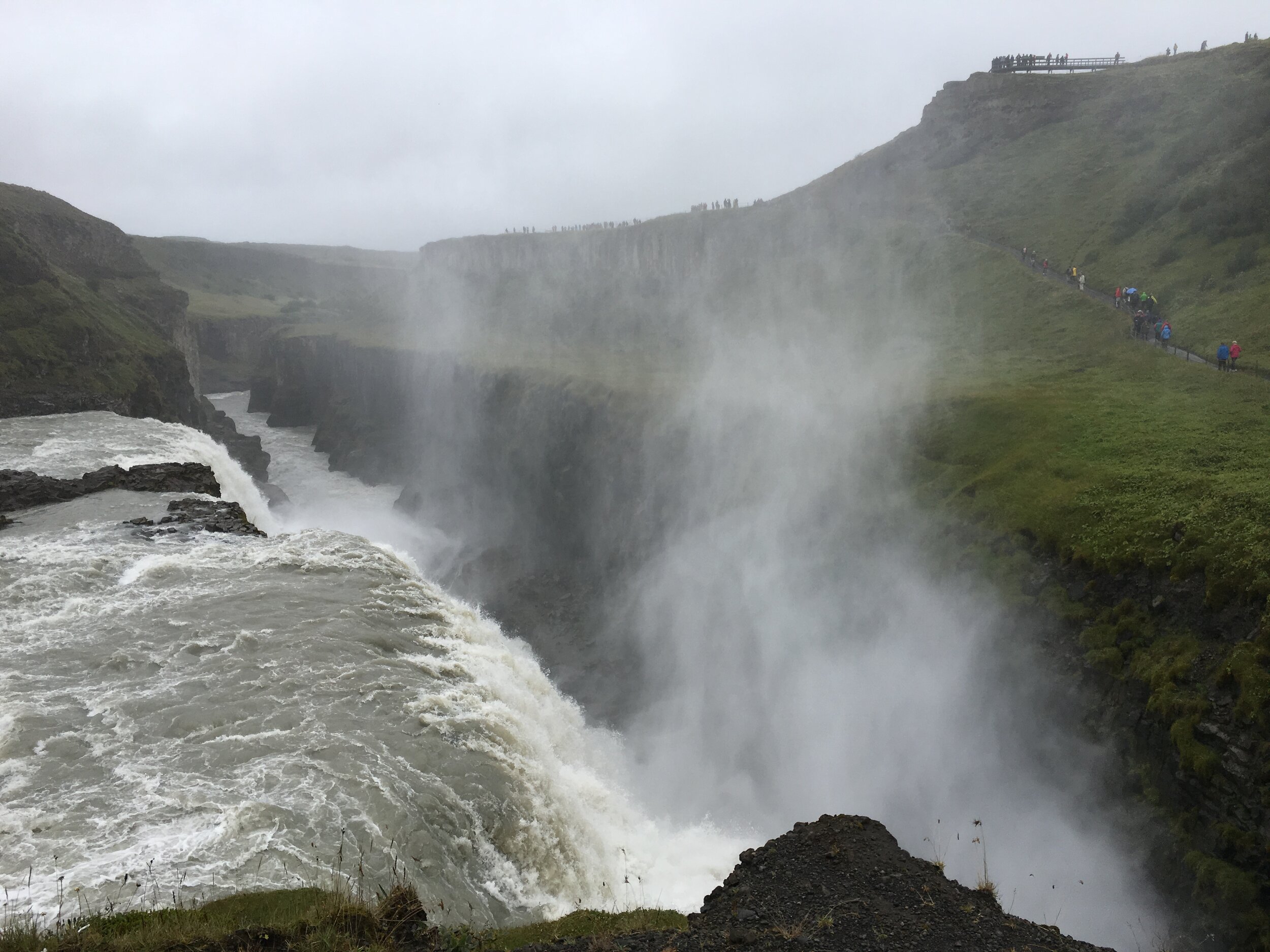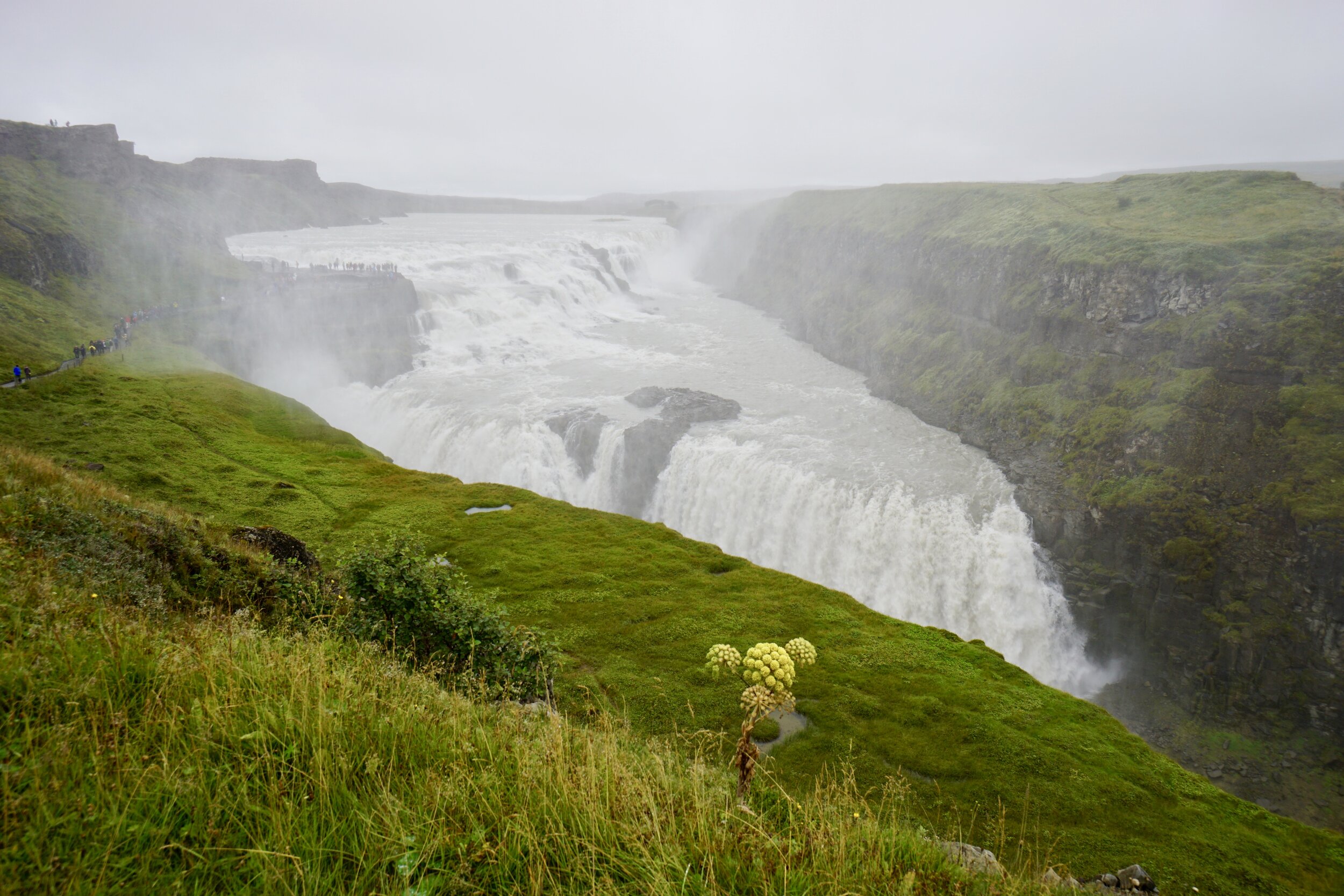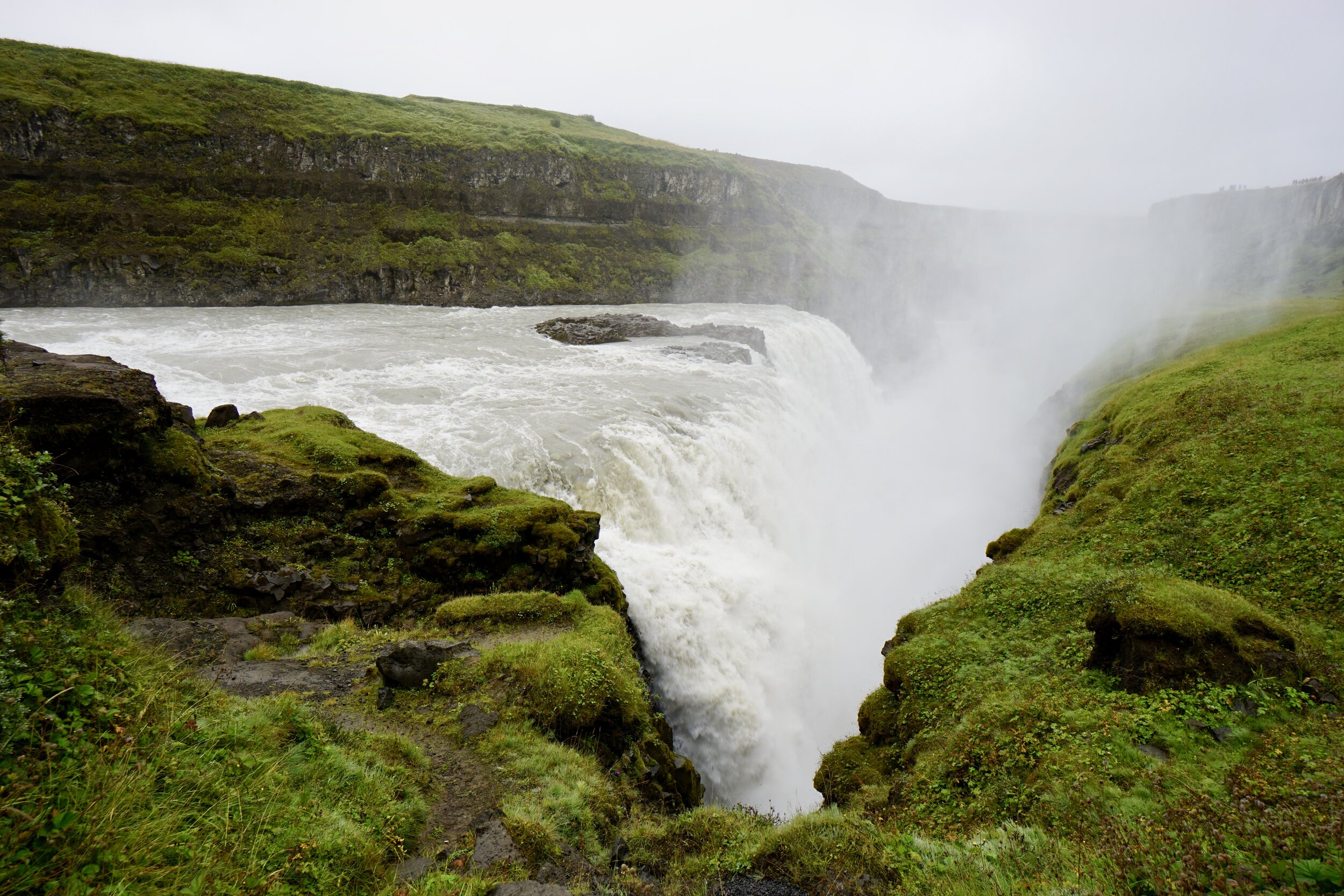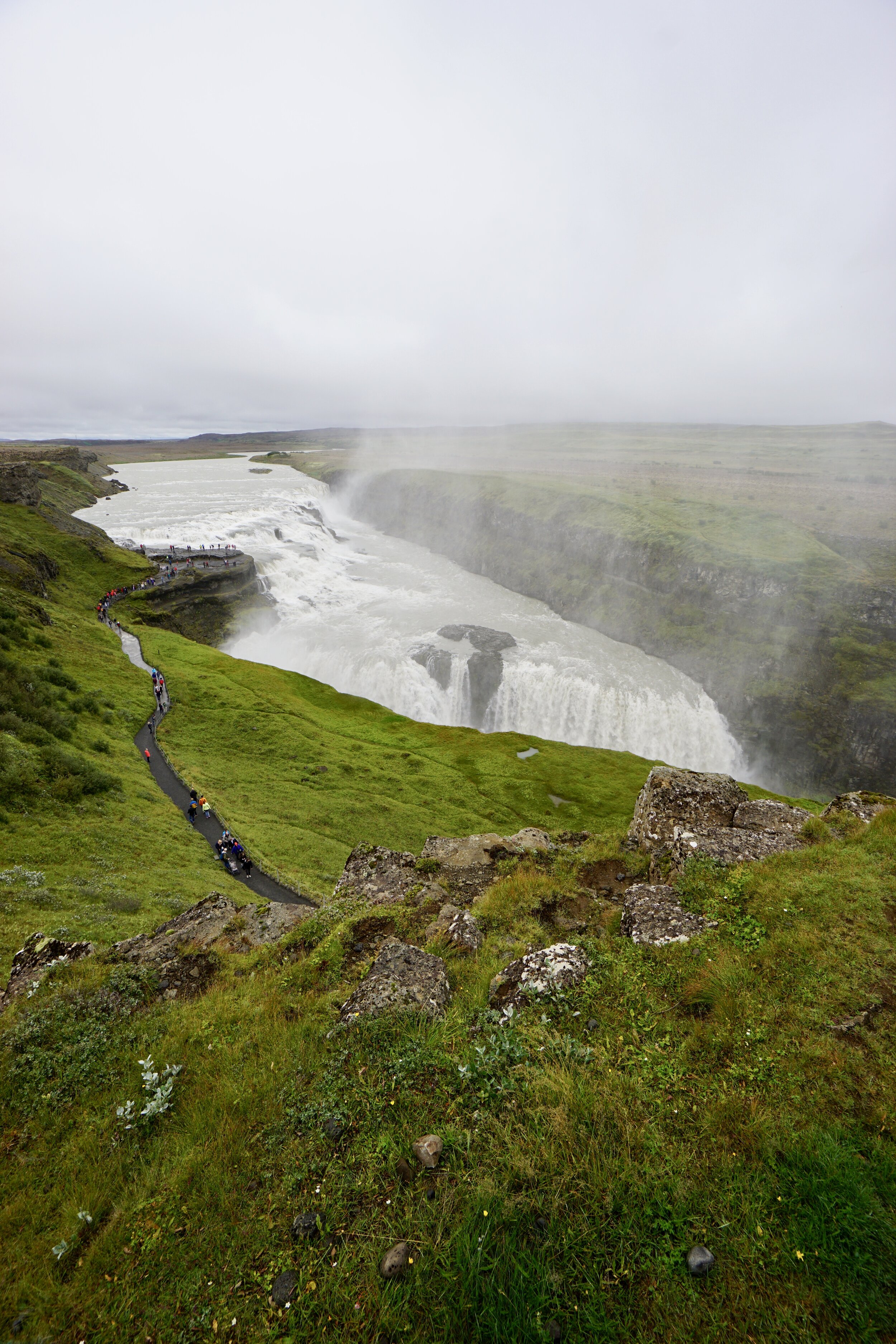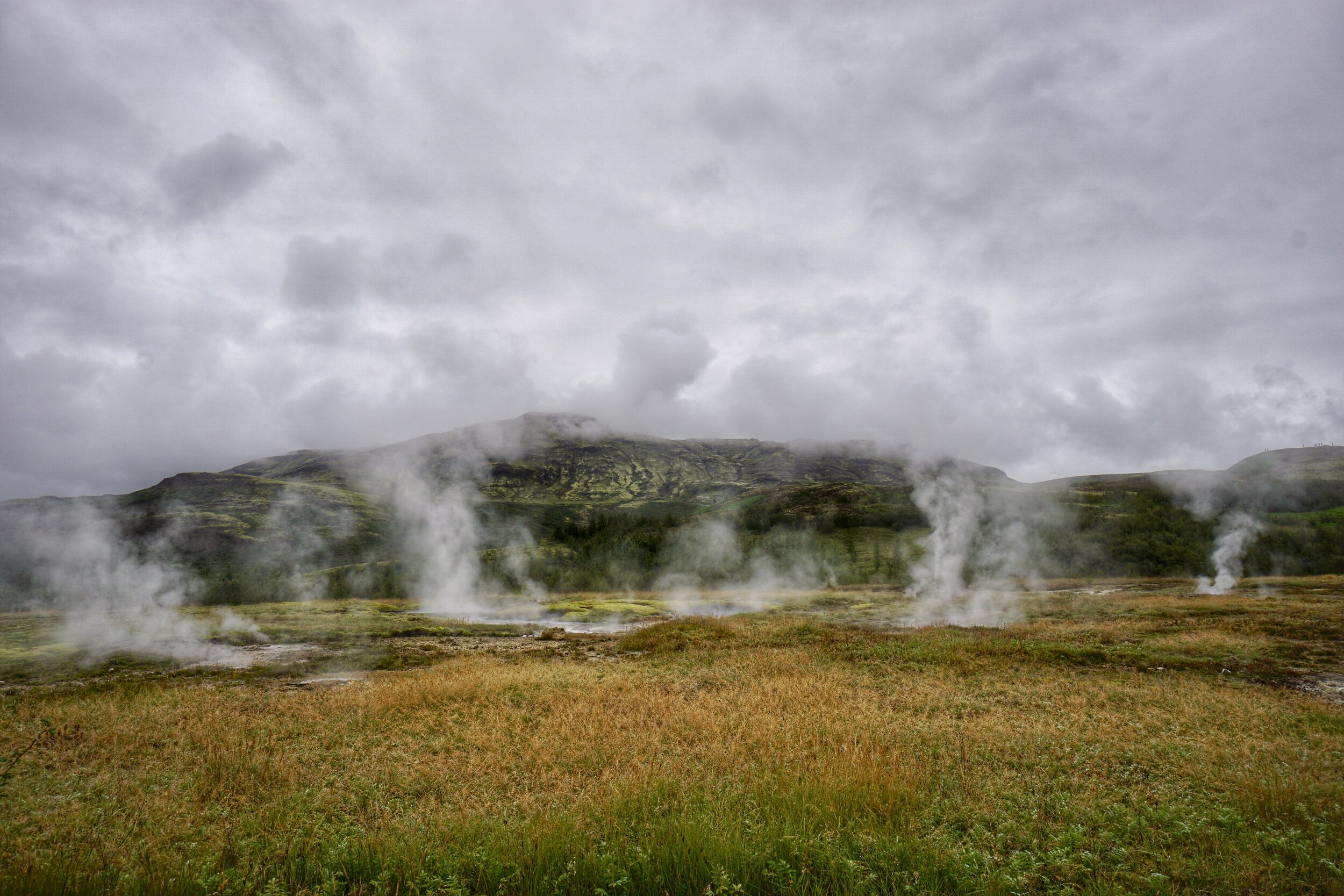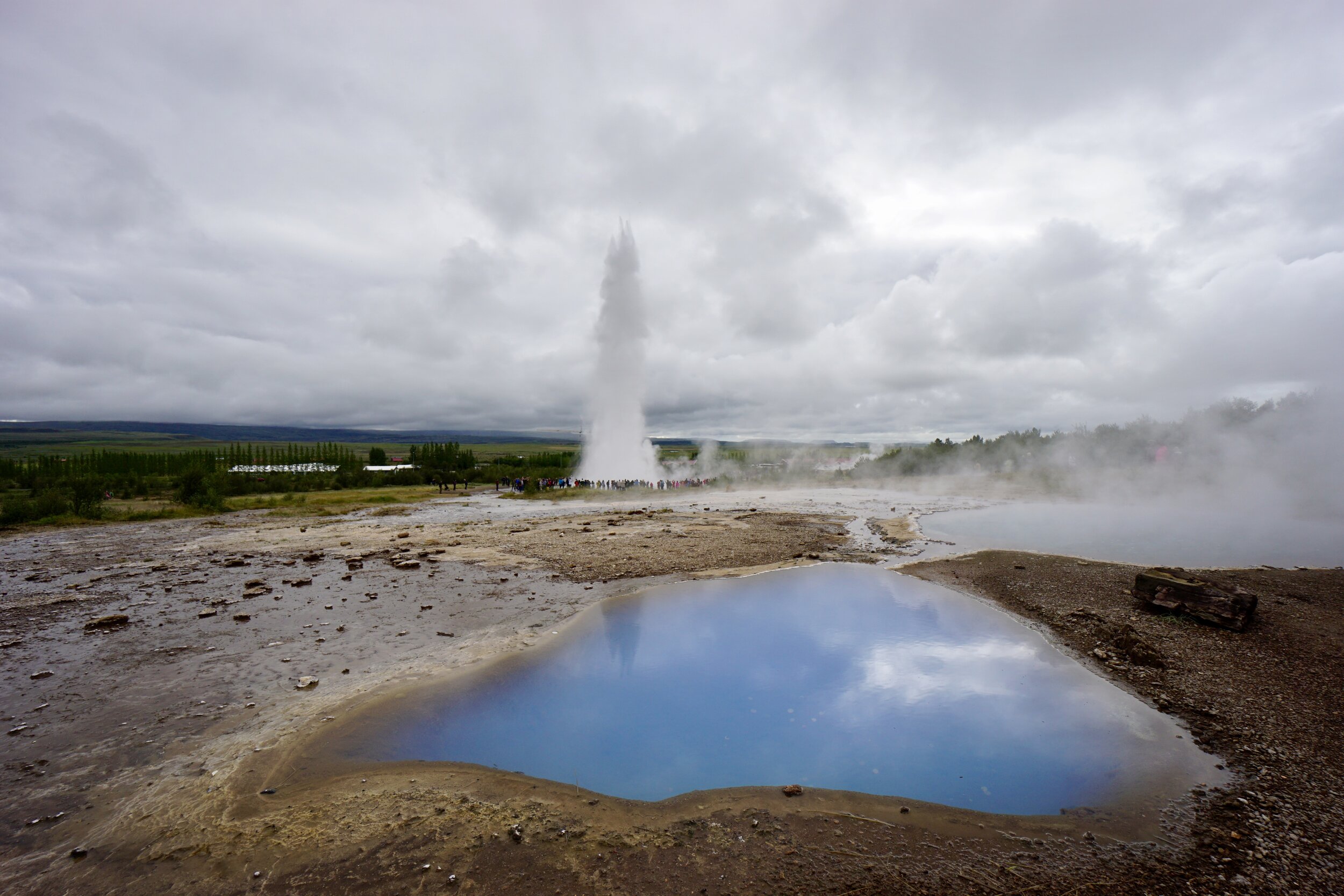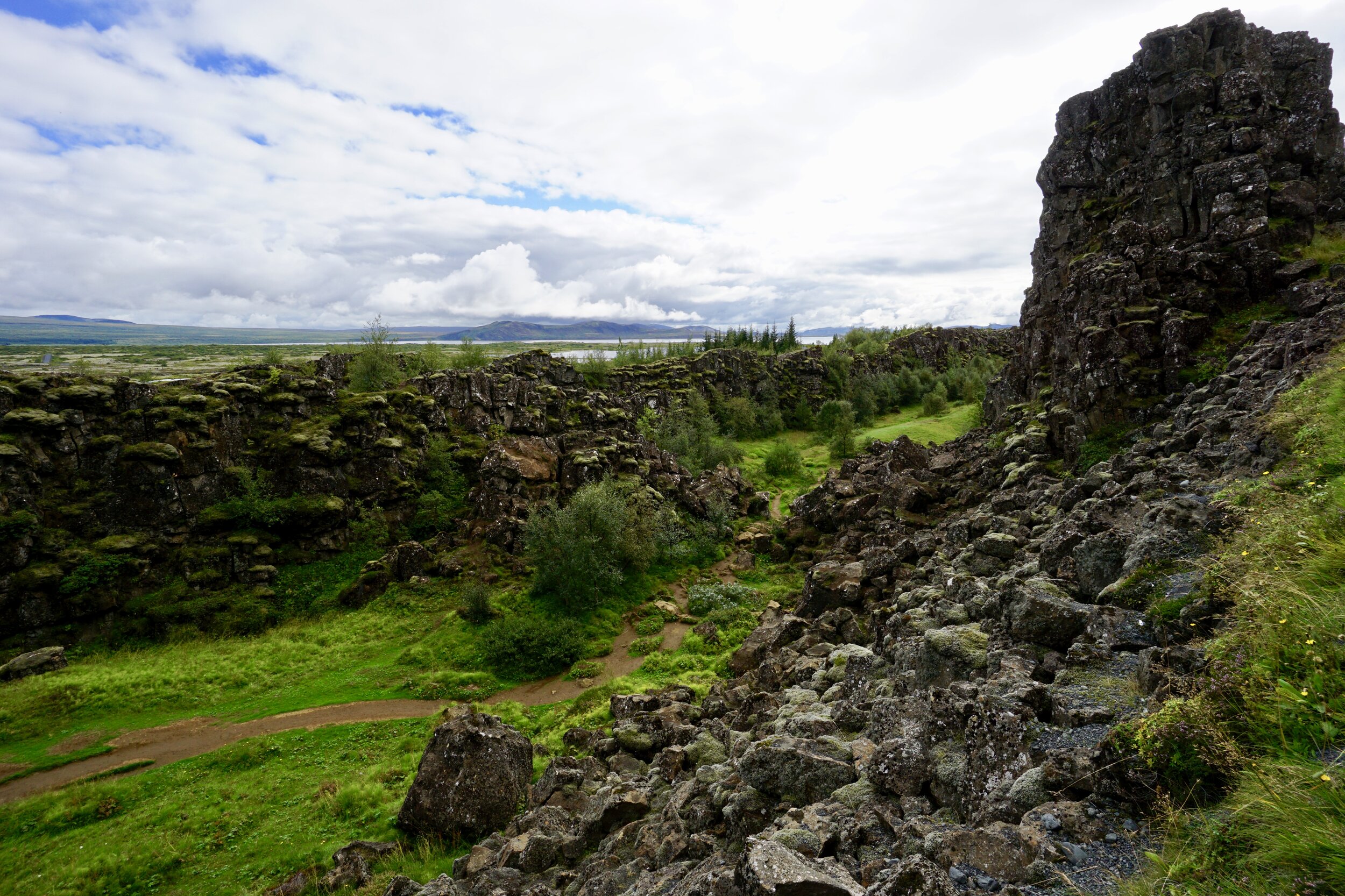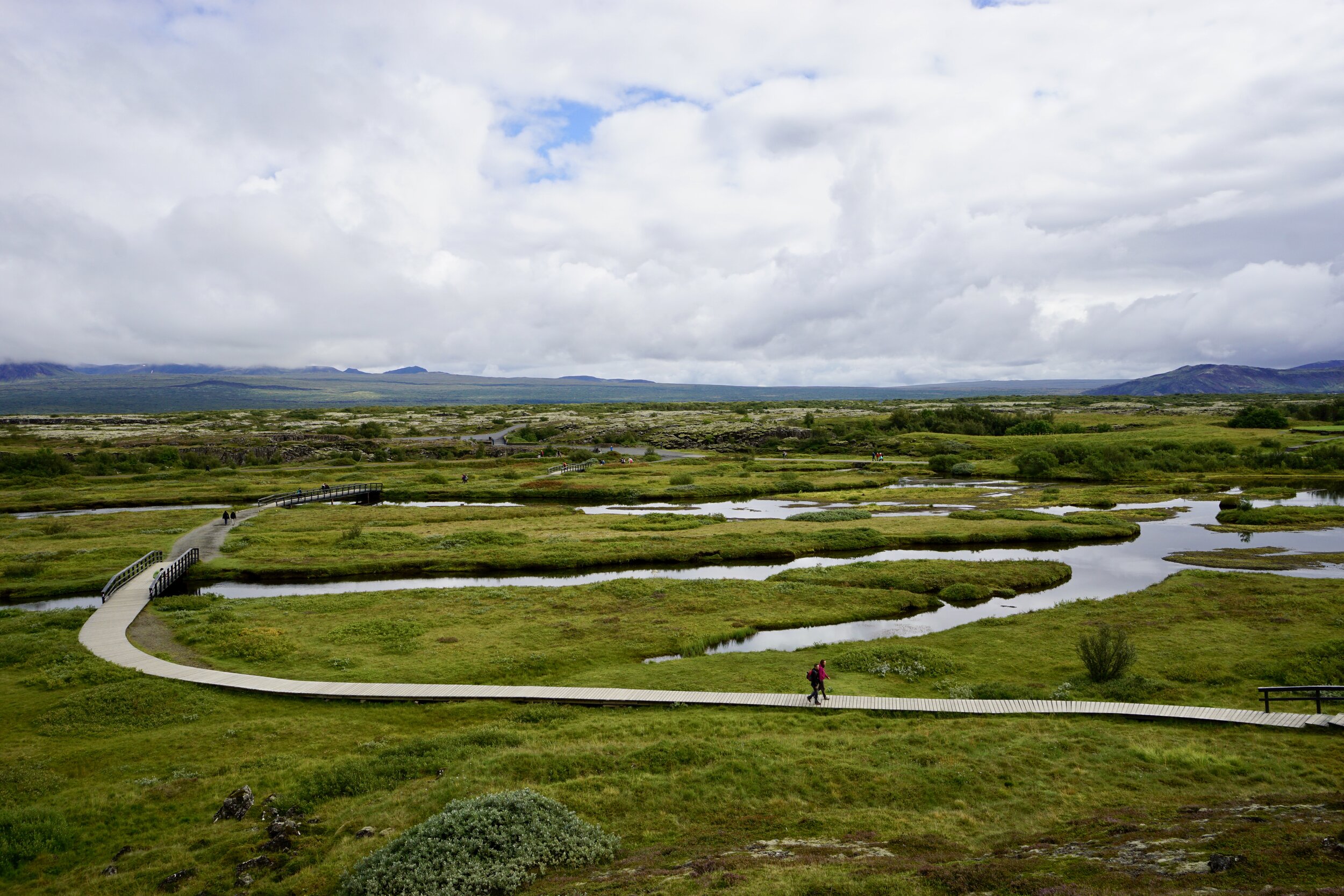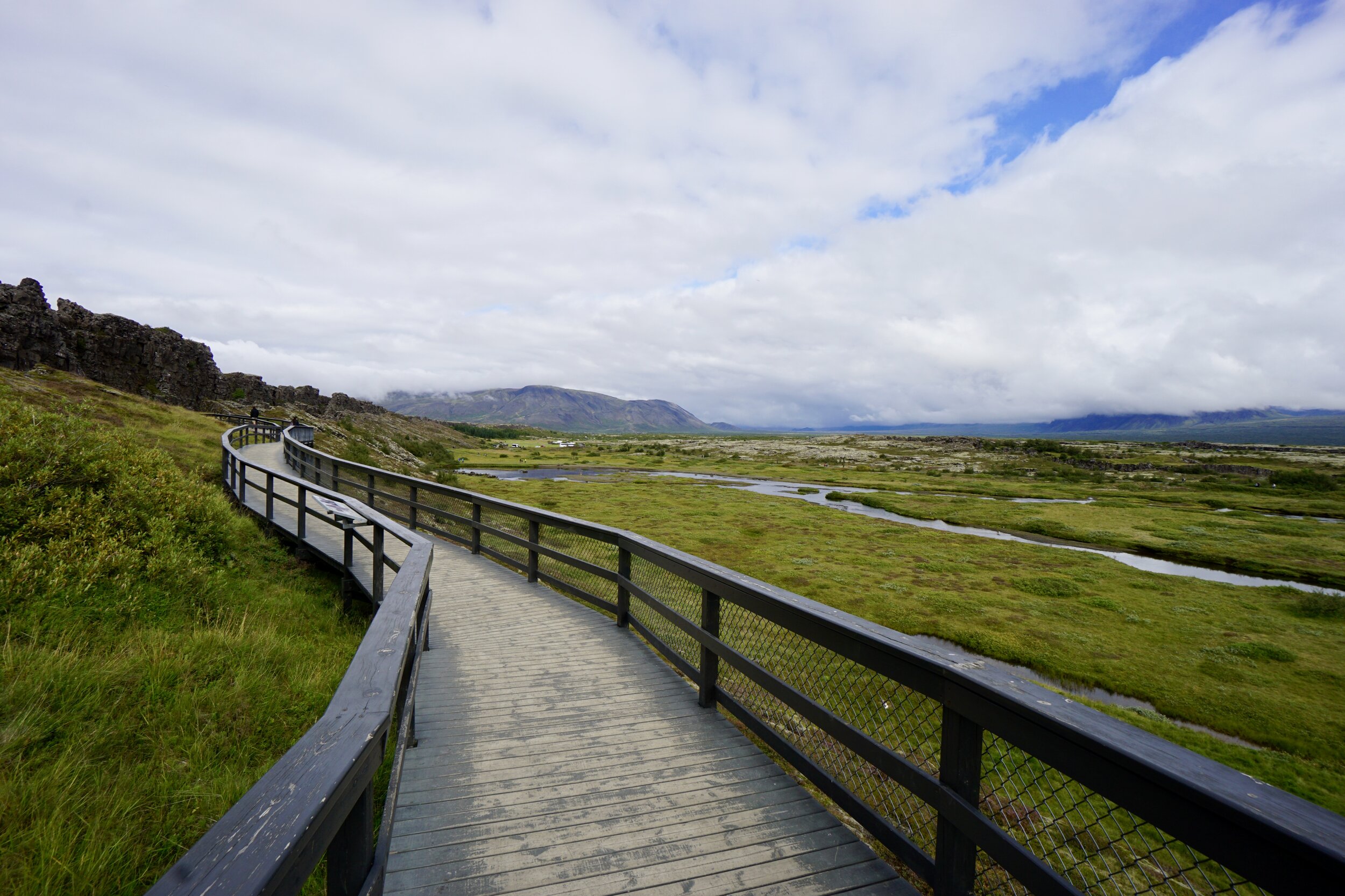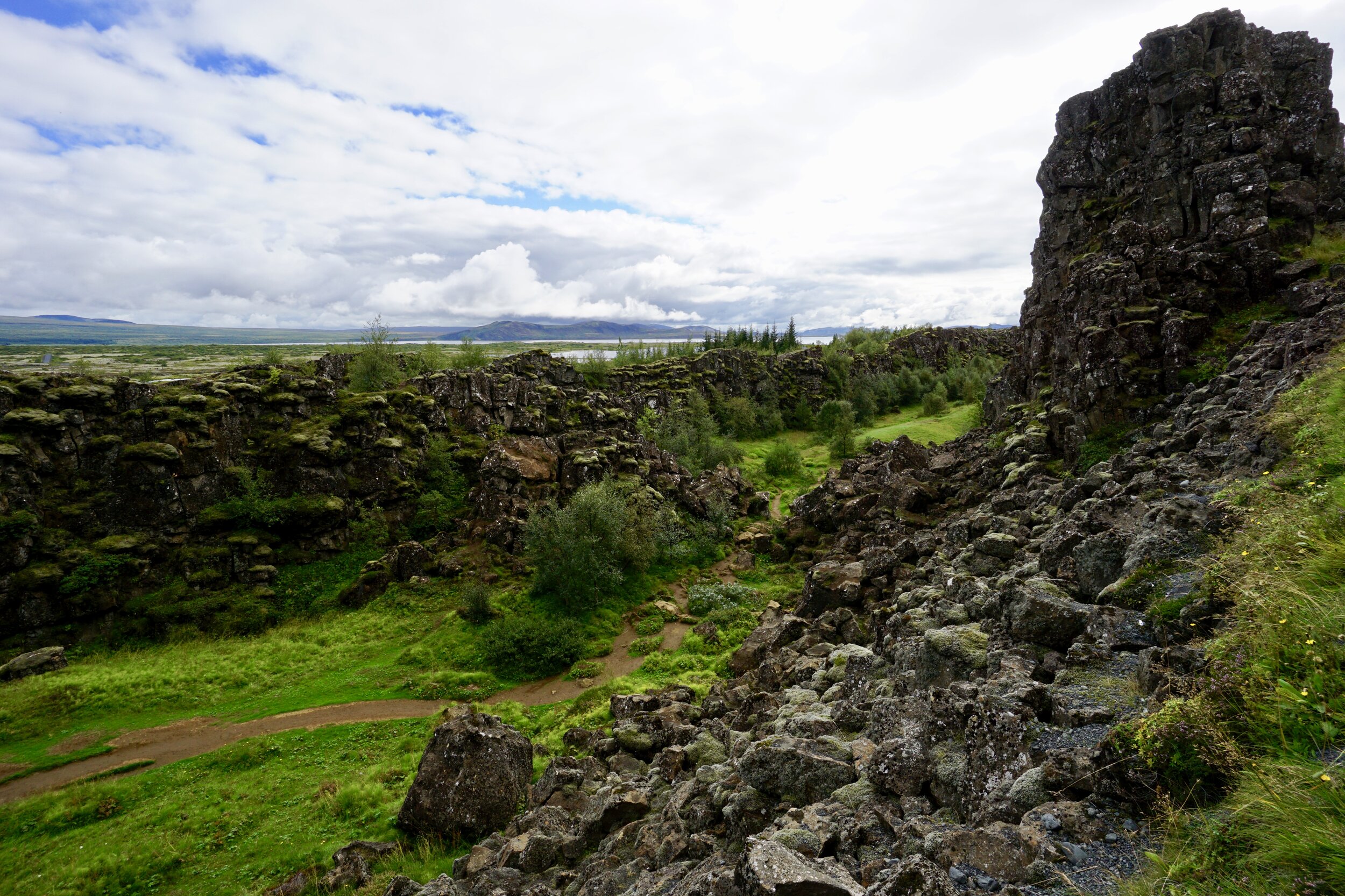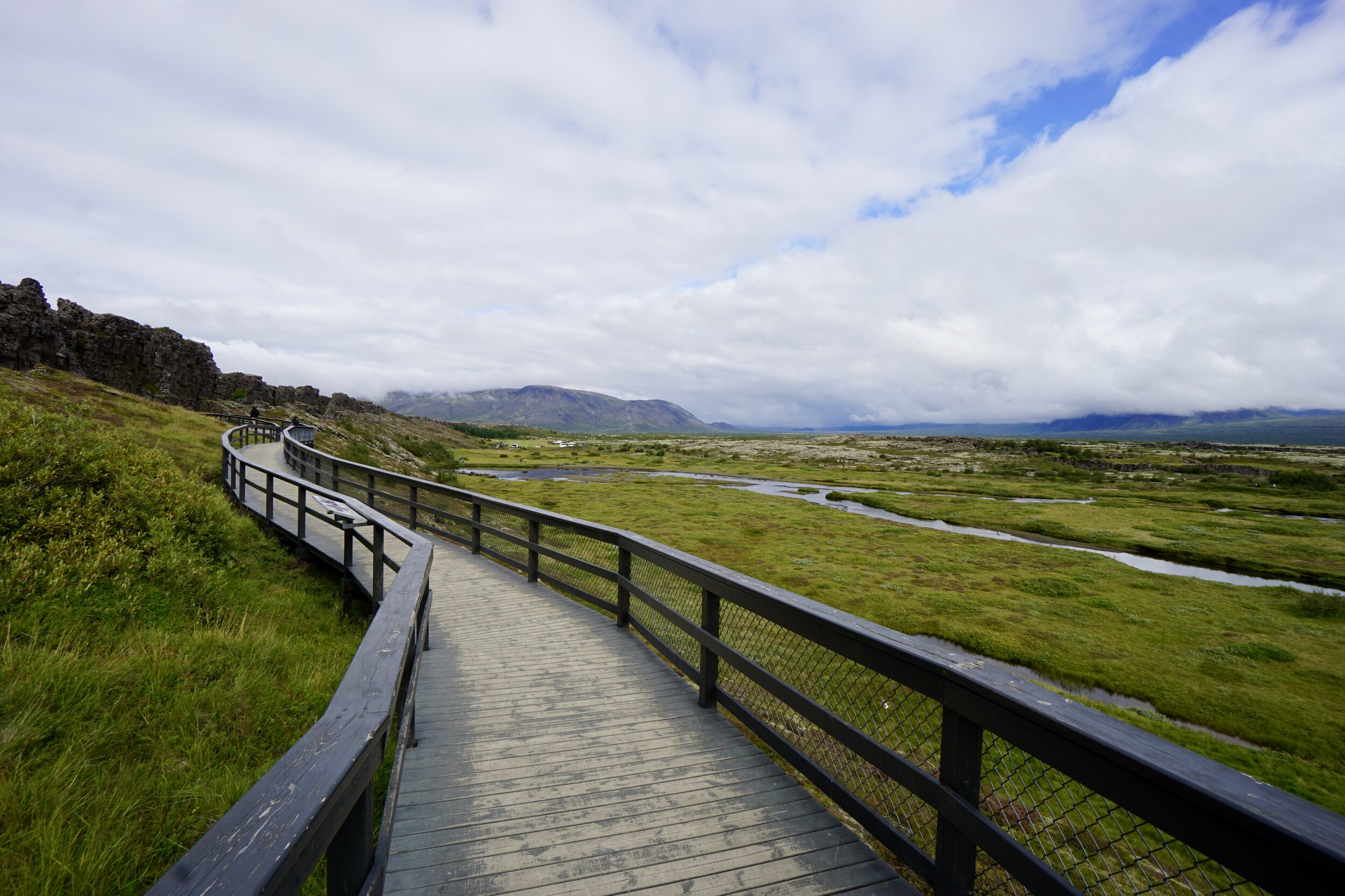 Day 3 & 4 - Snaefellsbaer Peninsula & Ferry North
For the rest of this Icelandic journey, we rented a car through Reykjavík Cars. As you will see very clearly marked, standard cars are great for main roads and highways, but it's a different ballgame if you plan to venture into rougher territory requiring a 4x4. Everything you see here was done with an economy car, although there were some questionable spots.
On this day, we ventured through the underwater tunnel to Western Iceland's Snaefellsbaer Peninsula.
Far West side - Svortuloft Lighthouse, Skarðsvík Beach and Ingjaldshóll (a church standing it's own amongst a wide open field)

South side - Lóndrangar basalt cliffs, where puffins and fulmars are known to nest.

Central Snaefellsbaer - Here you'll find the iconic Kirkjufell mountain & waterfall with stunning views.

Lodging - We stayed one night at North Star Apartments to give us more time to explore the area before heading north.

Ferry ride to Northwest Iceland - Snag the drive-on ferry through Seatours which takes you from Stykkishólmur to Brjánslækur in approximately 3 hr 15 minutes. Expect to book in advance if your schedule is tight.

Lodging - After a day of ferrying and navigating the rough roads of the West Fjords, we stayed at Hotel Horn in Ísafjörður.
Day 5 - Northwest Iceland & West Fjords
The roads in Northwest Iceland are certainly more remote, so prepare for that. We had hoped to make it to Hornstrandir Nature Reserve but sadly due to weather and lack of tour options at the time we were there, we were unable to make it. Beware of timing! Instead we got into all sorts of other trouble.
Explore Ísafjörður - It's a fairly small town, but there are a few shops, tour operators and restaurants to check out.

Mysterious Exploring - We got some vague recommendations from a local shop owner to explore the area west towards Skalavik and a hike towards Keflavik. We never really made it to our destination, but we did wander around a massive empty bowl of rock, moss and billions of spiders (which, anyone who knows me, is my absolute worst nightmare).

Bolafjall mountain - 625 meters above sea level

Lodging - Night 2 at Hotel Horn in Ísafjörður
Day 6 - Venture from West Fjords to Northern Iceland
This is a day of traveling - but a beautiful one, at that! This area is fairly remote. Bless the man at Steinshus Museum who let me urgently use the restroom after too much road hydration - he even fueled us up with more coffee. Once we arrived to Akureyri - the main hub of the north - we discovered that heart-shaped stop lights are a thing!
Day 7 - Explore the "Diamond Circle" & Northern Lights
The northern region of Iceland is known for its geothermal activity (just like everywhere else in Iceland - ha!), and is often equated to Yellowstone. The "Diamond Circle" is the northeastern alternative to the popular Golden Circle sightseeing route.
Goðafoss - This waterfall is named "the waterfall of the gods" as it was here where Icelanders officially converted to Christianity over a millennium ago.

Hverarönd mud pots - Geothermal spot noted for its bubbling pools of mud & steaming fumaroles emitting sulfuric gas.

Myvatn Lake area - It includes mind-blowing sights like Dimmuborgir Rock Formations, Skutustadagigar Pseudocraters, Viti Crater in Krafla Volcano (Viti = "hell"), Grjótagjá (a small lava cave with a thermal spring).

Dettifoss - Featured in the film 'Prometheus,' Europe's most powerful waterfall is in Vatnajökull National Park.

Selfoss - Located just a little upstream from Dettifoss.

Northern Lights - Depending on what time of year you are in Iceland, this region may be your best shot at catching a glimpse of the Northern Lights. Check the Icelandic Met Office's Aurora Forecast or this other Aurora Forecast.

Lodging - We stayed two nights at Torg Guesthouse in Akureyri, but anywhere in town would be nice and central to shopping and restaurants.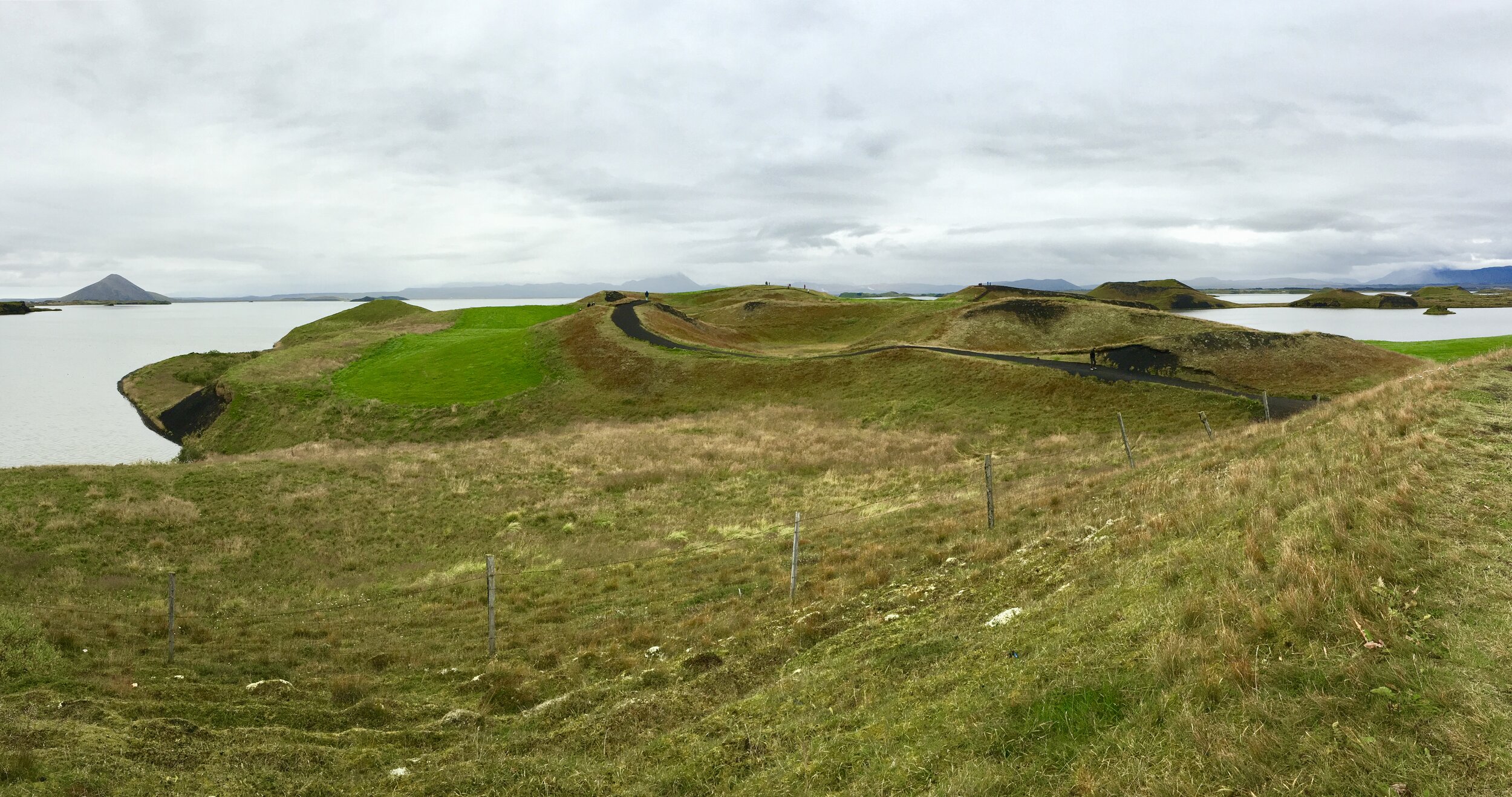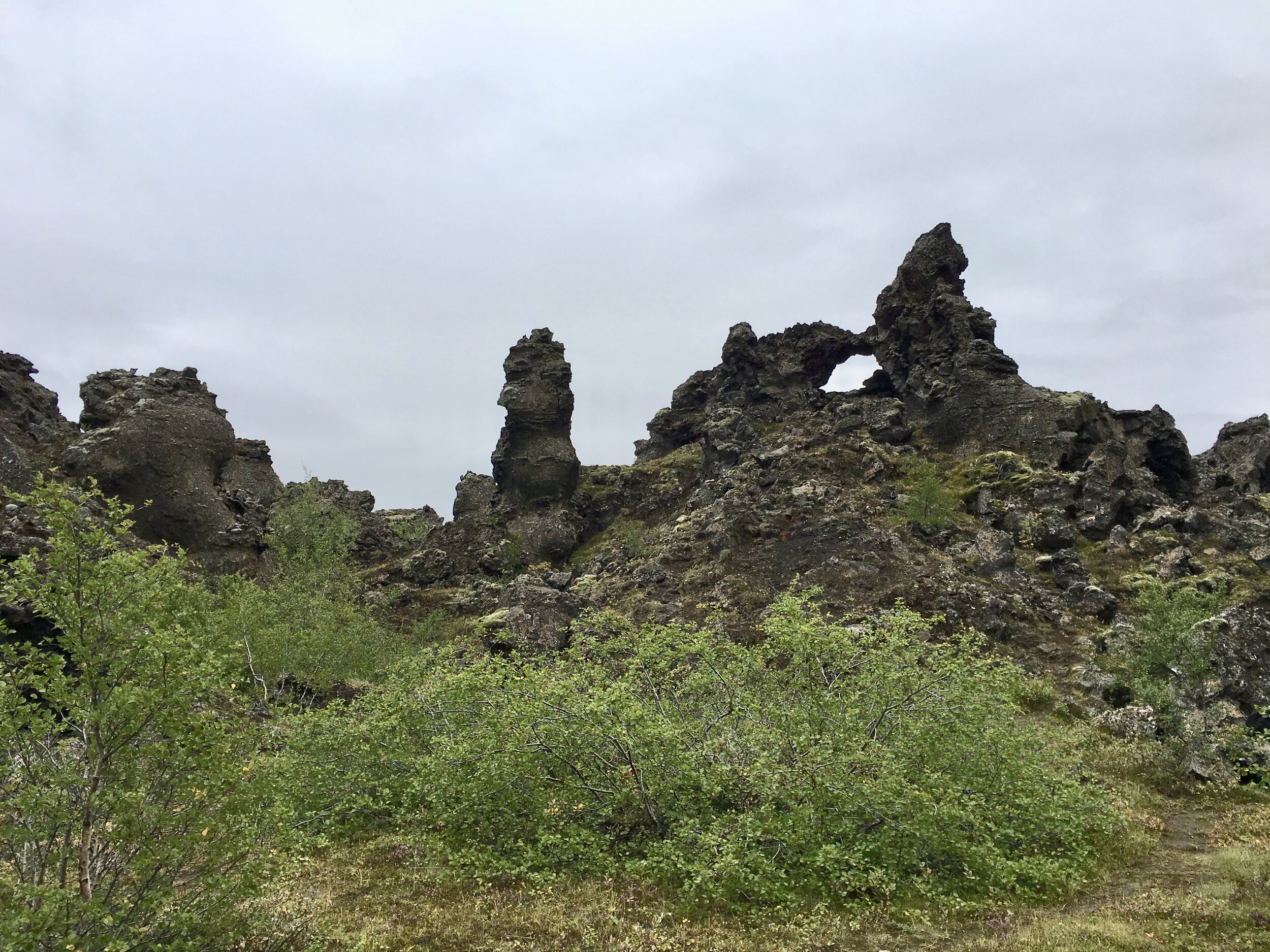 Day 8 - Travel back to Reykjavik
Another travel day! But no travel day in Iceland is uneventful. Don't forget to scope out the incredible stops along the way.
Glaumbær turf house in Skagafjörður in North-Iceland - You simply cannot miss a chance to scope out these insanely beautiful turf-roofed houses. Some of the current turf houses were built in 1876-1879, with the oldest parts dating back to the mid 18th century. Glaumbær consists of 14 houses. The last inhabitants moved out in 1947 and Glaumbær has since belonged to the National Museum of Iceland.

Downtown Reykjavik - Get your fine dining on, or shopping, or resting up from all that driving!

Lodging - We stayed at Apartments Aurora in Reykjavik
Day 9 - Blue Lagoon & South Iceland
No stop in Iceland is complete without a trip to Blue Lagoon or one of the many geothermal spas. Then head east along the southern coastline.
Blue Lagoon - I recommend stopping here on your way to or from the airport given it's close proximity. A half-day visit (or even a couple hours if that's all you have) is enough time to experience. There are several packages depending on how fancy you want to get. ;) Pre-booking is required.

Miðlína or Leif the Lucky Bridge - While you're in the area, if you need to kill time before your Blue Lagoon appointment, consider a relatively quick stop at the walkway linking the exposed North American & Eurasian tectonic plates, similar to what you see in the Golden Circle.

Seljalandsfoss - This is one of my favorite waterfalls, and we caught it just as the sun was beginning to set on a beautiful day. Simply breathtaking to walk behind the falls.

Gljúfrabúi waterfall - Near Seljalandsfoss, you'll find this at the end of a 10 minute walk inside a canyon.

Lodging - We stayed at Lindartún Guesthouse (B&B), west of Vik, in the middle of nowhere and it was so lovely! We even caught a glimpse of the Northern Lights given there was no light pollution.
Day 10 - Southern Iceland Route
Take your time to explore the south - breathtaking stops are just a short detour from the highway.
Skógafoss Waterfall - This place is very touristy and crowded, for good reason. It's beautiful and very accessible. Put your patience hat on, it's worth it.

Dyrhólaey - Drive up to the light house for incredible views all around. Look down to the band sand beaches and hold on to your hat. It can get windy!

Reynisfjara Black Sand Beach - This is an iconic view you can't miss, either from above at the Dyrhólaey lighthouse or with your toes in the sand.

Scenic Green Lava Walk - We ventured out to see the Eldraun Lava Field which is covered in

Lodging - We got as far east as our next accommodation, Fosshotel Núpar, between Kirkjubæjarklaustur and Hof. Also very lovely and secluded, we even woke up to sheep grazing just outside our window. Highly recommend!
Day 11 - Jökulsárlón glacial lagoon
This day is all about the ice ice, baby. ;) From the glacial lagoon to a glacial hike on a movie set, you're bound to be kept entertained.
Jökulsárlón glacial lagoon - This is easy to see on your own or you can hop on a tour boat to explore the incredible glacial lagoon filled with calved icebergs.

Glacier hike in Skaftafell National Park - While short, this was pretty awesome. We took a tour on the glacier where the James Bond movie was filmed, with Extreme Iceland tours. They'll educate you on the black glacier (from volcanic ash) and that just below the surface you can take a bit out of ice that's thousands of years old.

Stjórnarfoss - Yes, another "well-rounded" waterfall! (no pun intended)

Kvernufoss - Near Skogafoss, but a little more hidden, which is why this was one of our favorite waterfalls.

Lodging - It was a late night back to our last accommodation of the trip at Luna Laugavegur in Reykavik, but worth the drive from Jökulsárlón in one day.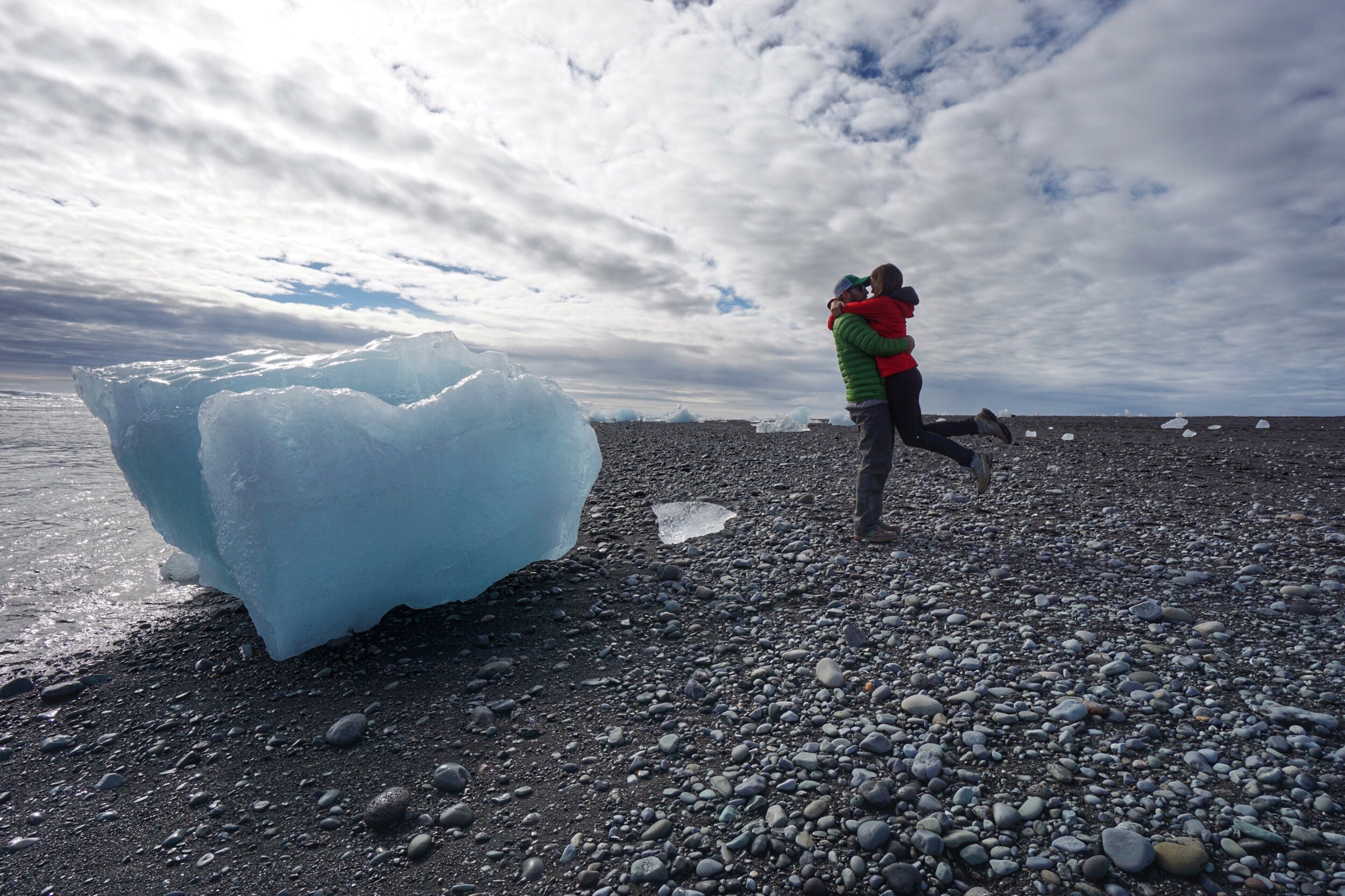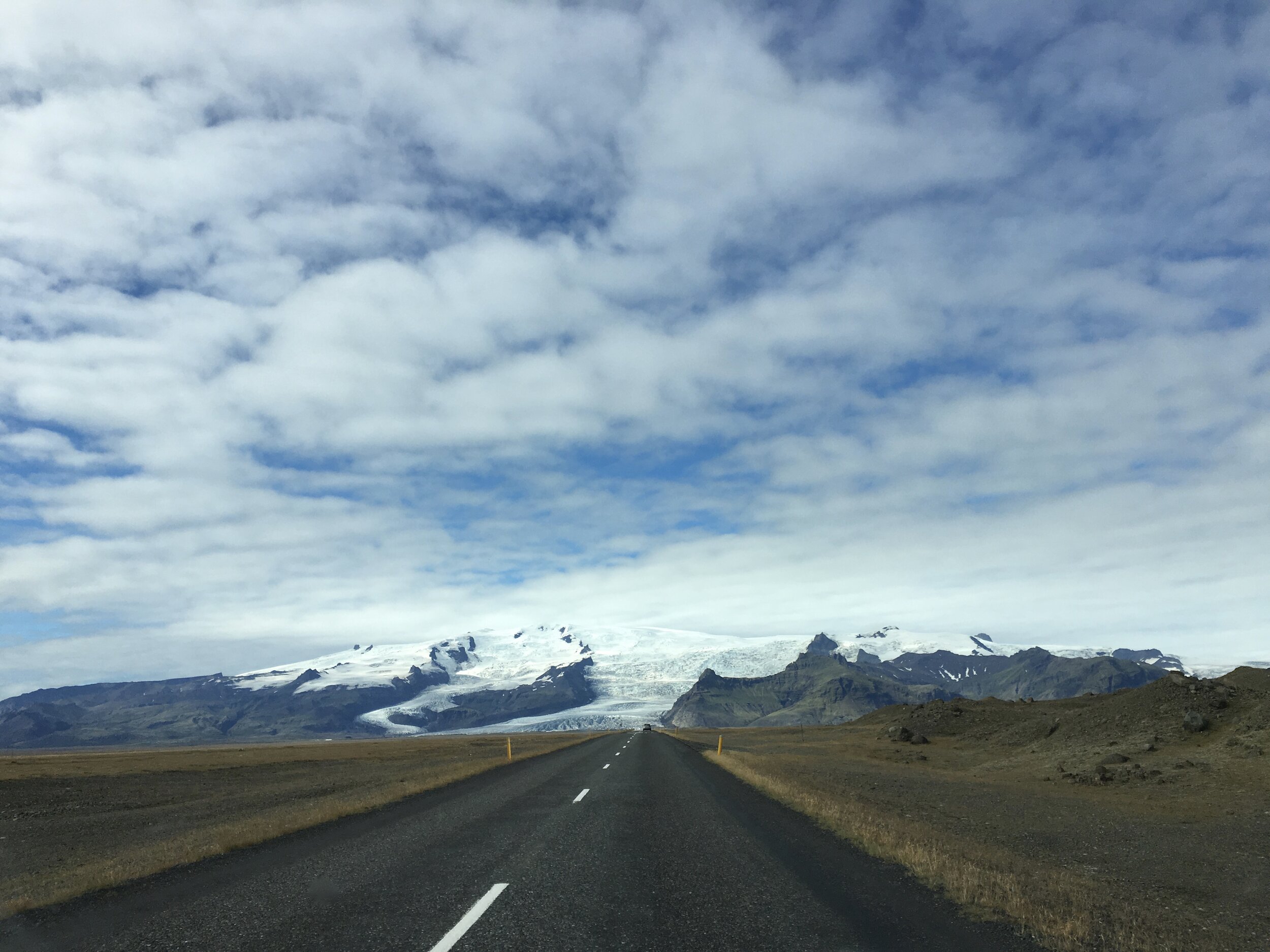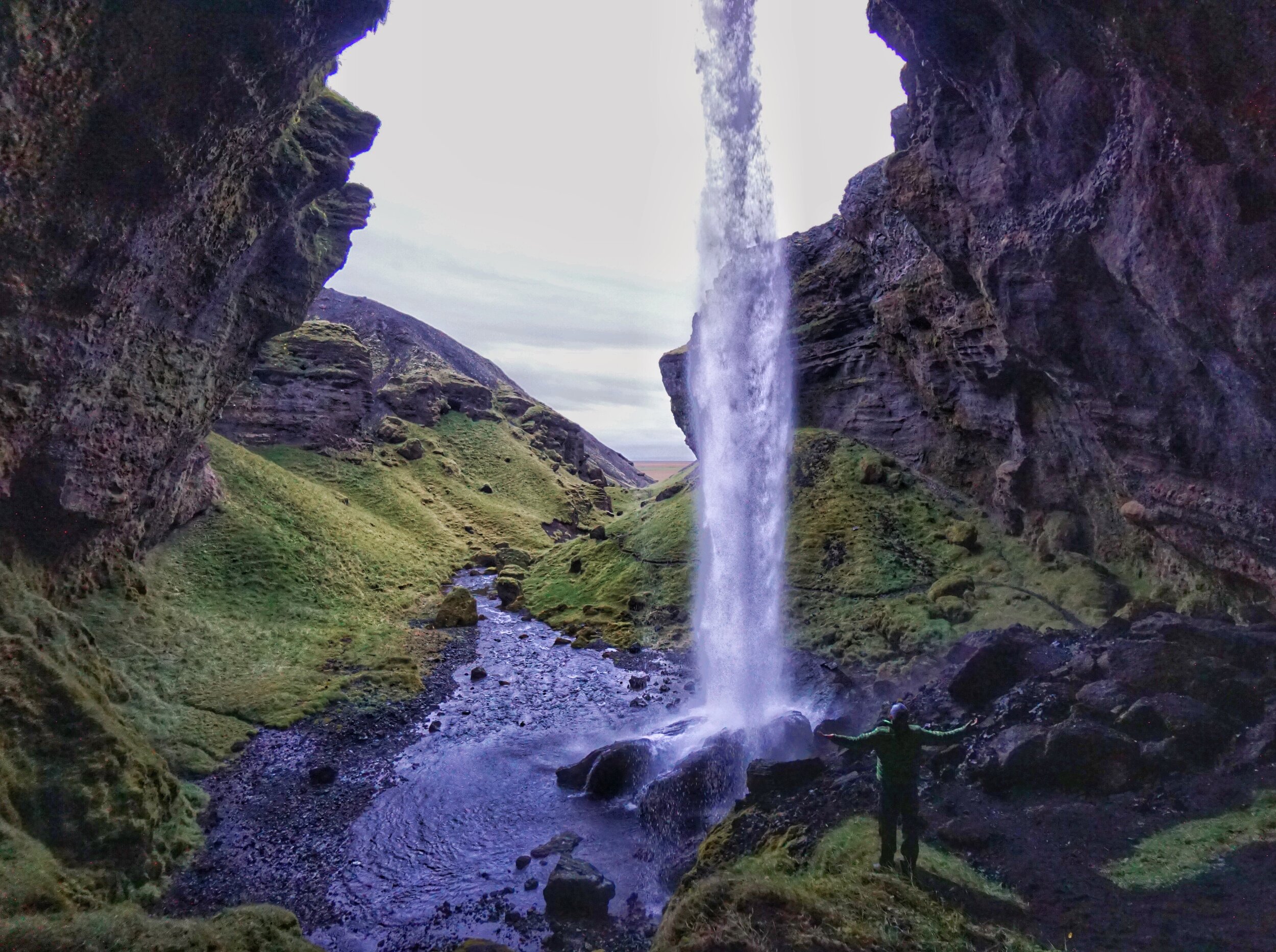 Day 12 - More Reykjavik & Departure
If you haven't gotten sick of Reykjavik from the multiple by-passes through, we chose to head back to crash the night before and have plenty of time to make it to the airport. And hit up Verbud 11 Lobster and Stuff just one more time.
Depending on where you're flying home to, you may get some incredible views of Greenland's countless icecaps, so keep an eye out!
The Road Trip Map
This map will give you a good idea of the jumping off points you would need to explore various regions of Iceland - the red pins are where we stayed along the journey.
If you have less than 12 days to explore Iceland - it's still totally doable! Just pick 1-2 regions between: (1) Reykjavik, (2) Southern Iceland, (3) Snaefellsbaer Peninsula, (4) Northwest Iceland or (5) Northern Iceland.
Was this helpful? We sadly couldn't see it all, what would you add? Comment below!