If you're based out of Seattle, Washington it's likely that you've heard of, dreamed of or have been so lucky to explore The Enchantments.
The Enchantments sit within the Alpine Lakes Wilderness in the Cascade Mountains of Washington State. There never was a more perfect name for this place. It's stunning and otherworldly. And rightfully so, it's very popular, requiring the forest service to enforce a permit lottery in order to camp there. This consists of 5 Zones. My absolute favorite is the Core Enchantments Zone - this is the holy grail of zones and by far the most difficult permit to obtain. It is flanked by Snow Zone to the east and Colchuck Zone to the west.
Enchantments Permitting
The Enchantments Permit Area consists of 5 zones which require permits between May 15 through October 31. Every February, the lottery opens for permits for that year. According to United States Department of Agriculture reports, lottery application submissions have dramatically increased over the years. In 2011, allowing unlimited applications per person, the Forest Service saw 2,802 applications for the year. Fast forward to 2018, lottery rules were adjusted to a strict one application per person and still saw a whopping 21,605 applications for the year.
Needless to say, the area has become very popular. And the strict permitting has caused an influx of through-hikers into the area. But if you're lucky enough to get a permit, the calm after the through-hikers storm is heavenly.
Our Hike Stats
Miles - 43

Elevation - 6,524

Days - 3

Nights - 2
Day 1 - Hike to Snow Lake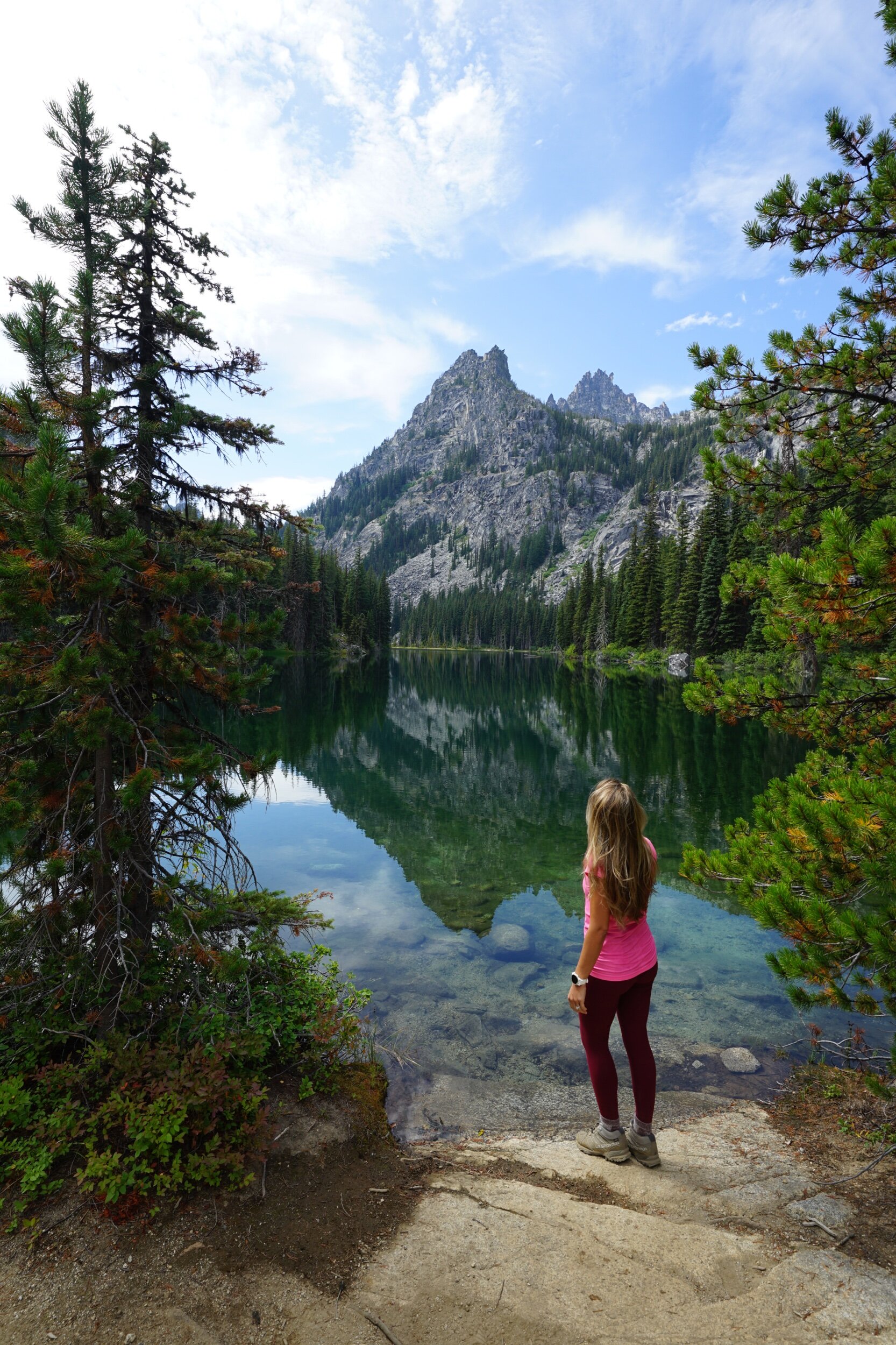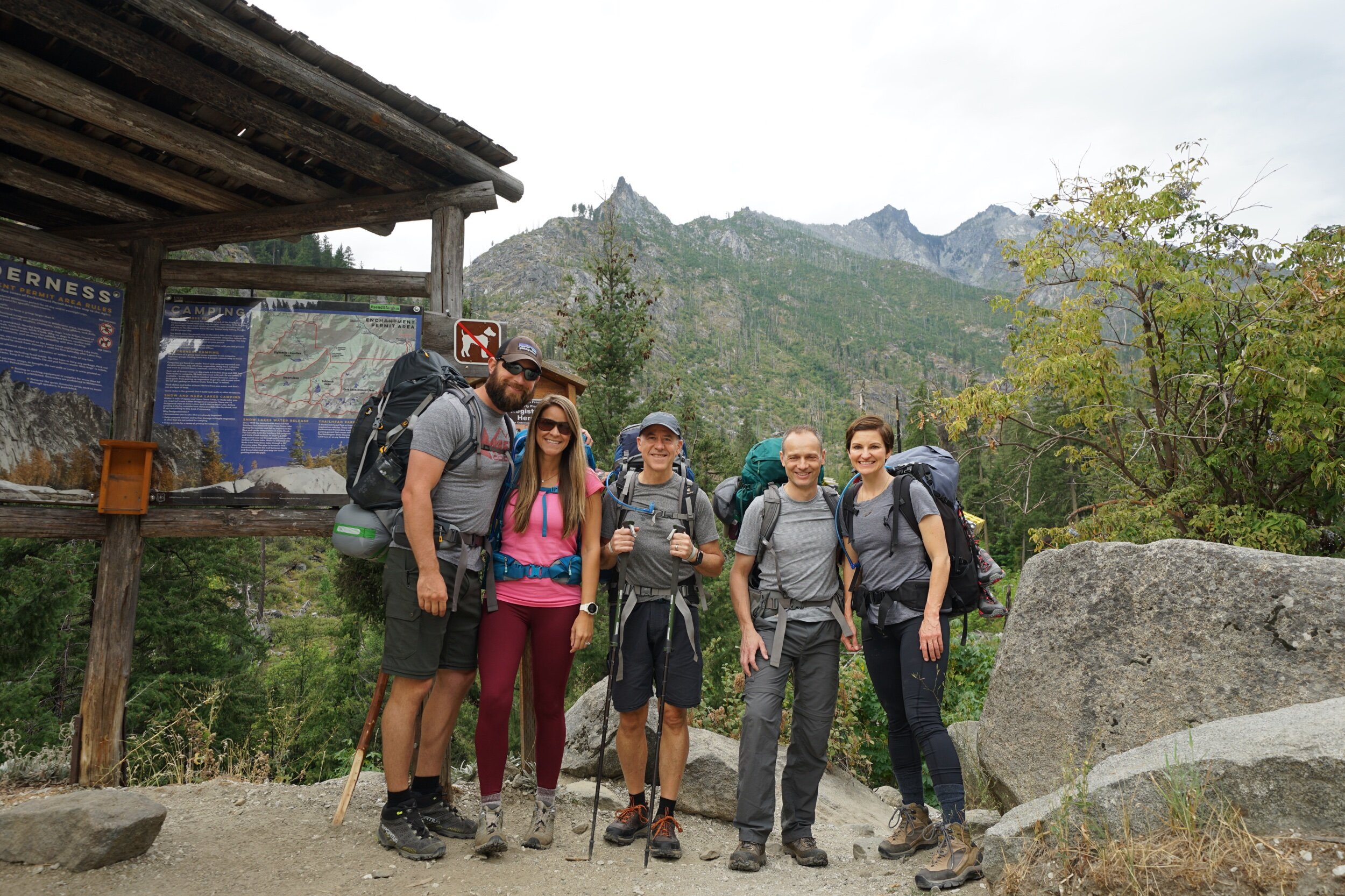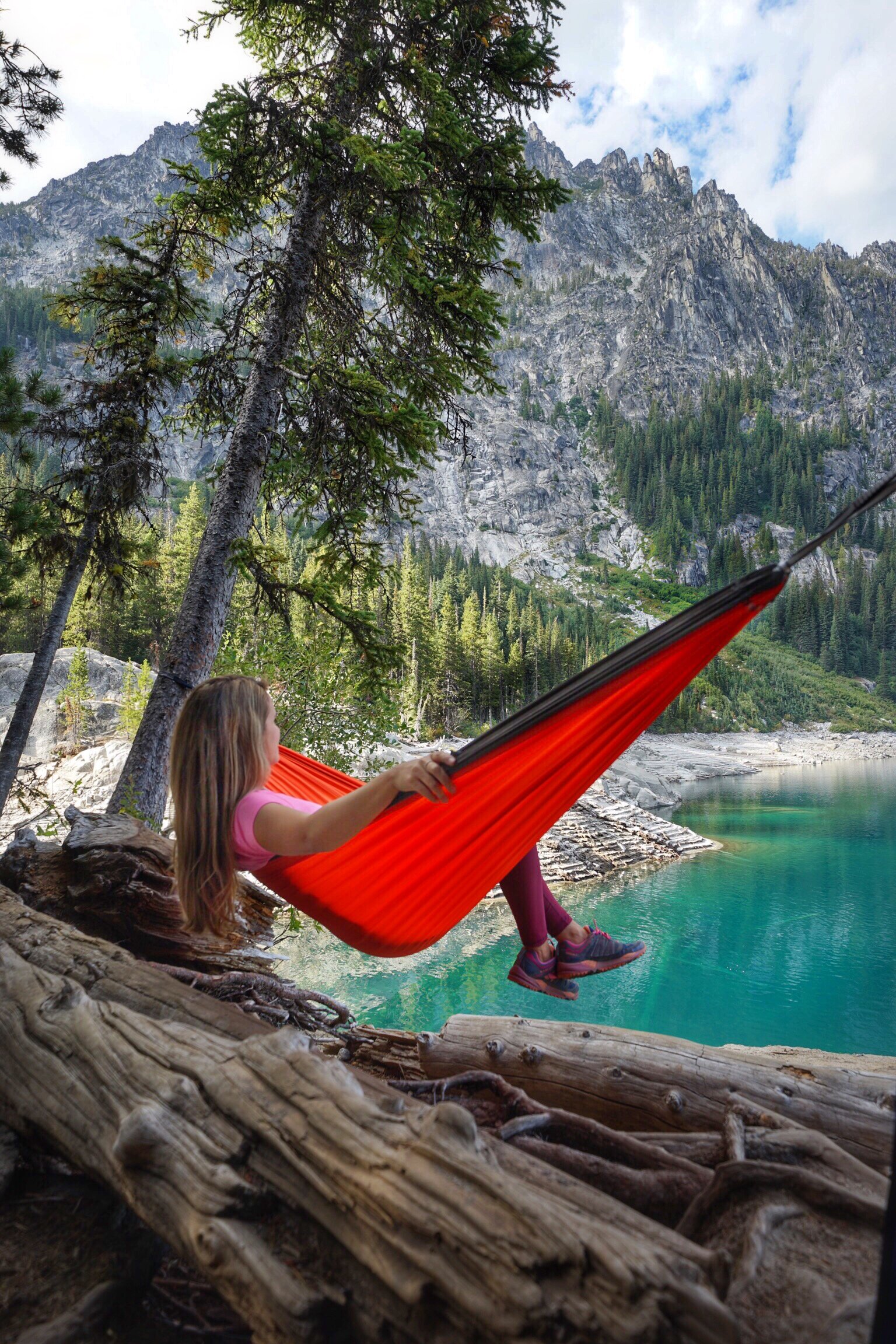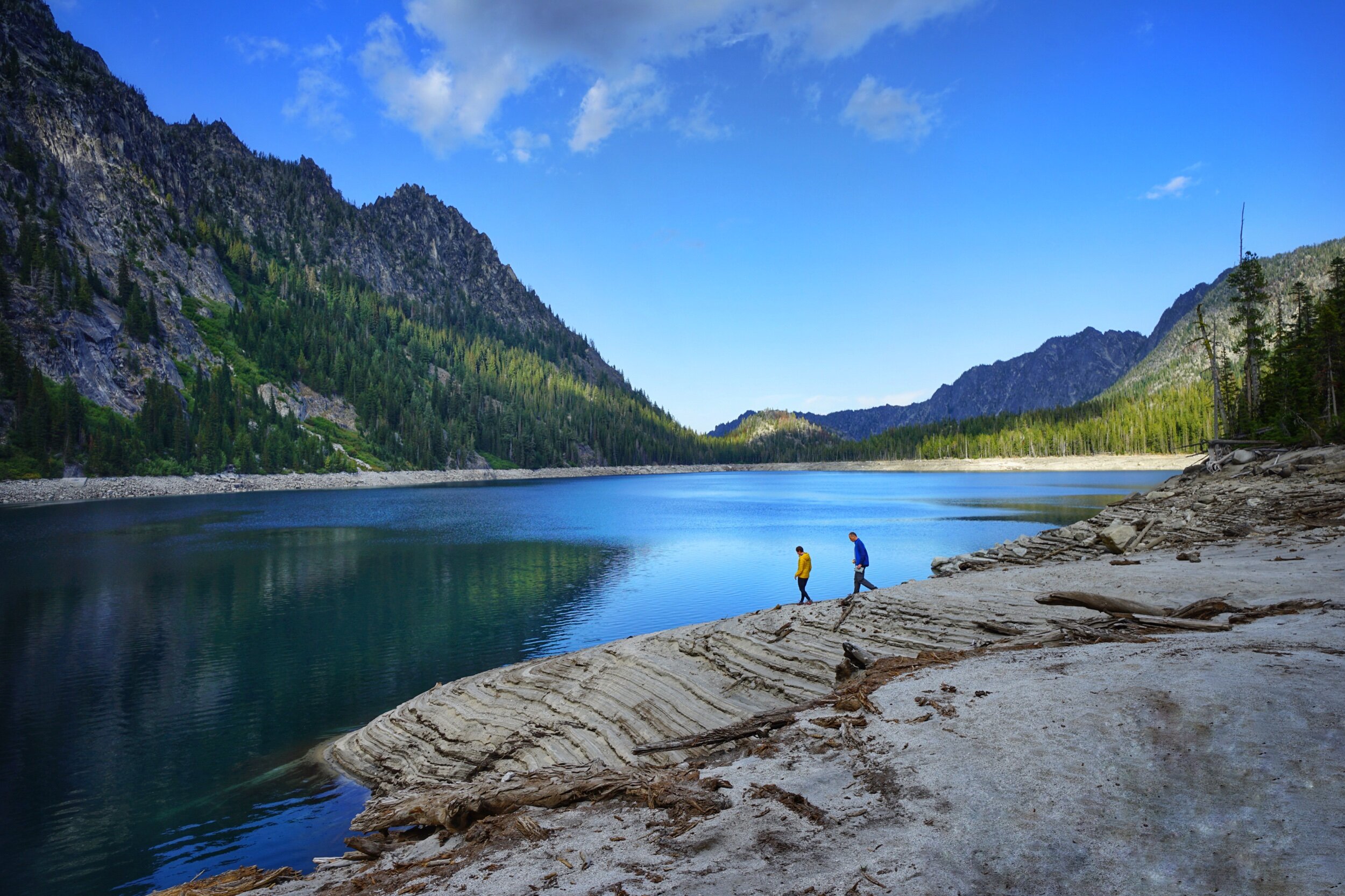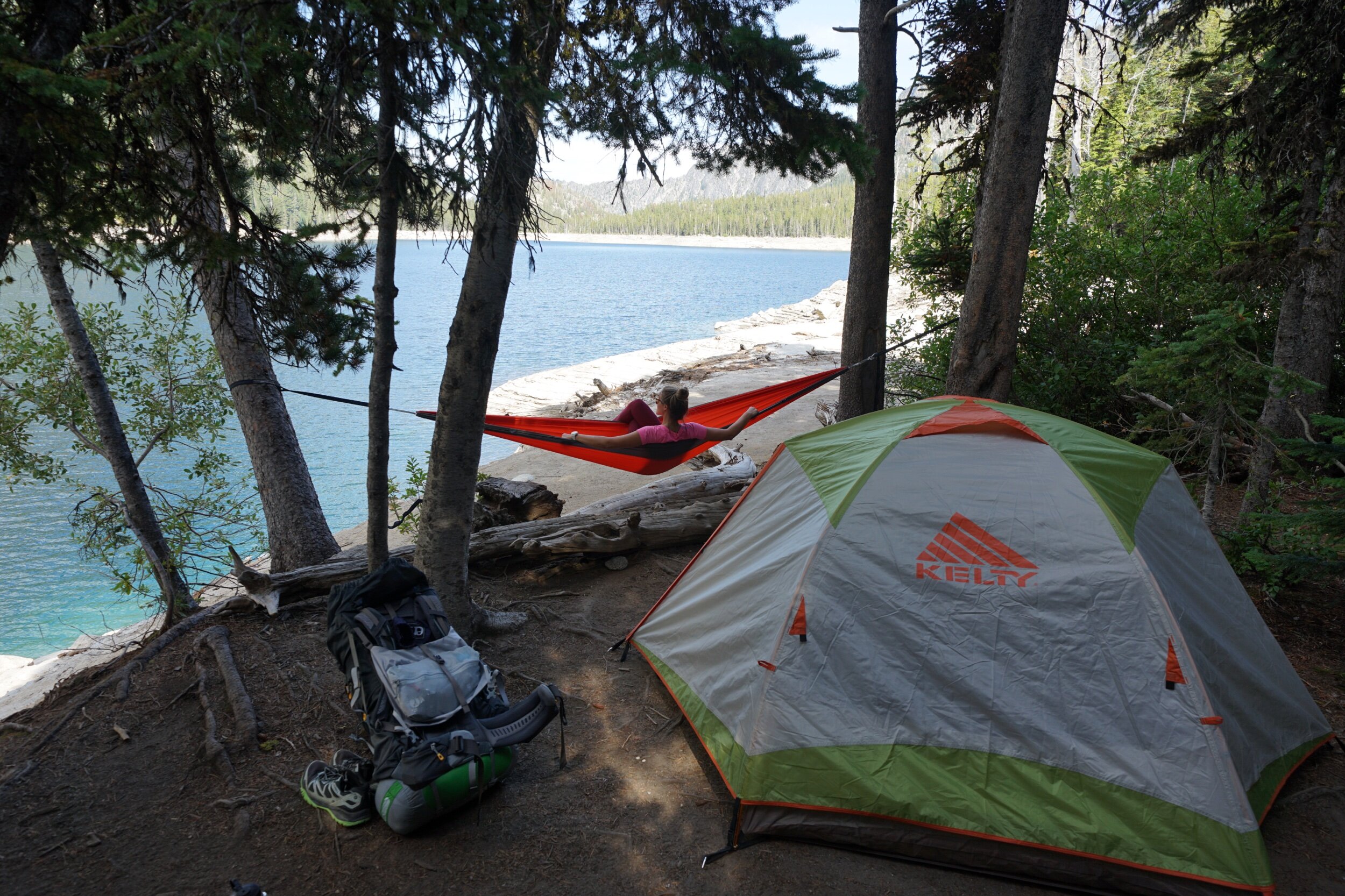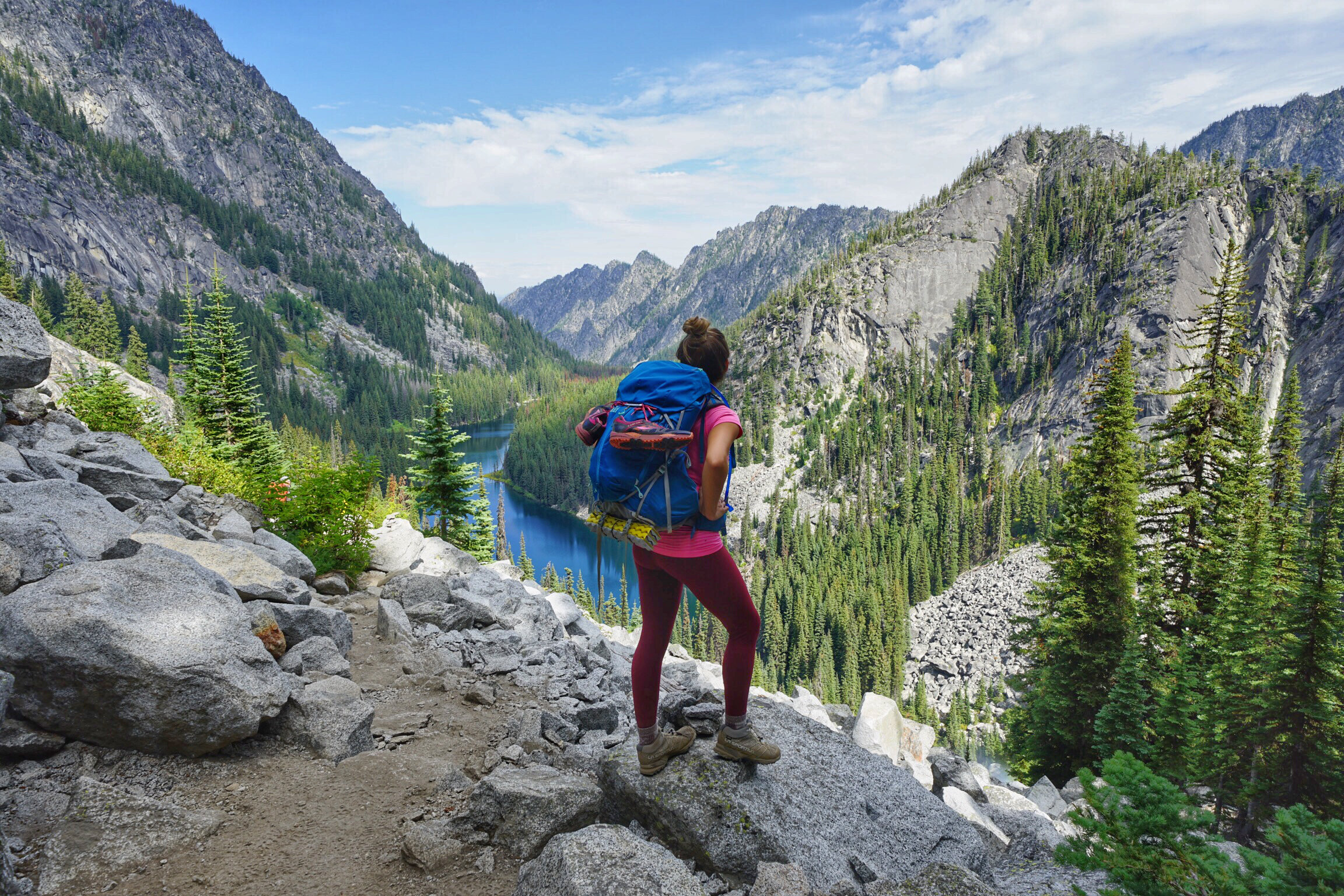 After spending a night in the adorable town of Leavenworth, we started around 8am from the Snow Lake Trailhead on Icicle Road. The hike in is primarily uphill (as is the next day) so prepare yourself for that. The terrain changes from barren and old burnt trees to thick forest before you finally reach Nada Lake and the first spectacular views on Day 1. In retrospect, it's easy to forget Nada after the beauty of what lays ahead, but in and of itself, it truly is a beautiful view.
You'll continue on gaining even more elevation until you reach Snow Lakes, lined with quaint camp spots. We had a Snow Lakes Zone Permit so we set up camp here and settled in with our Mountain House meals, hammocks, a whiskey nightcap and views of the nearby peaks.
Day 2 - Core Zone to Asgard Pass & Back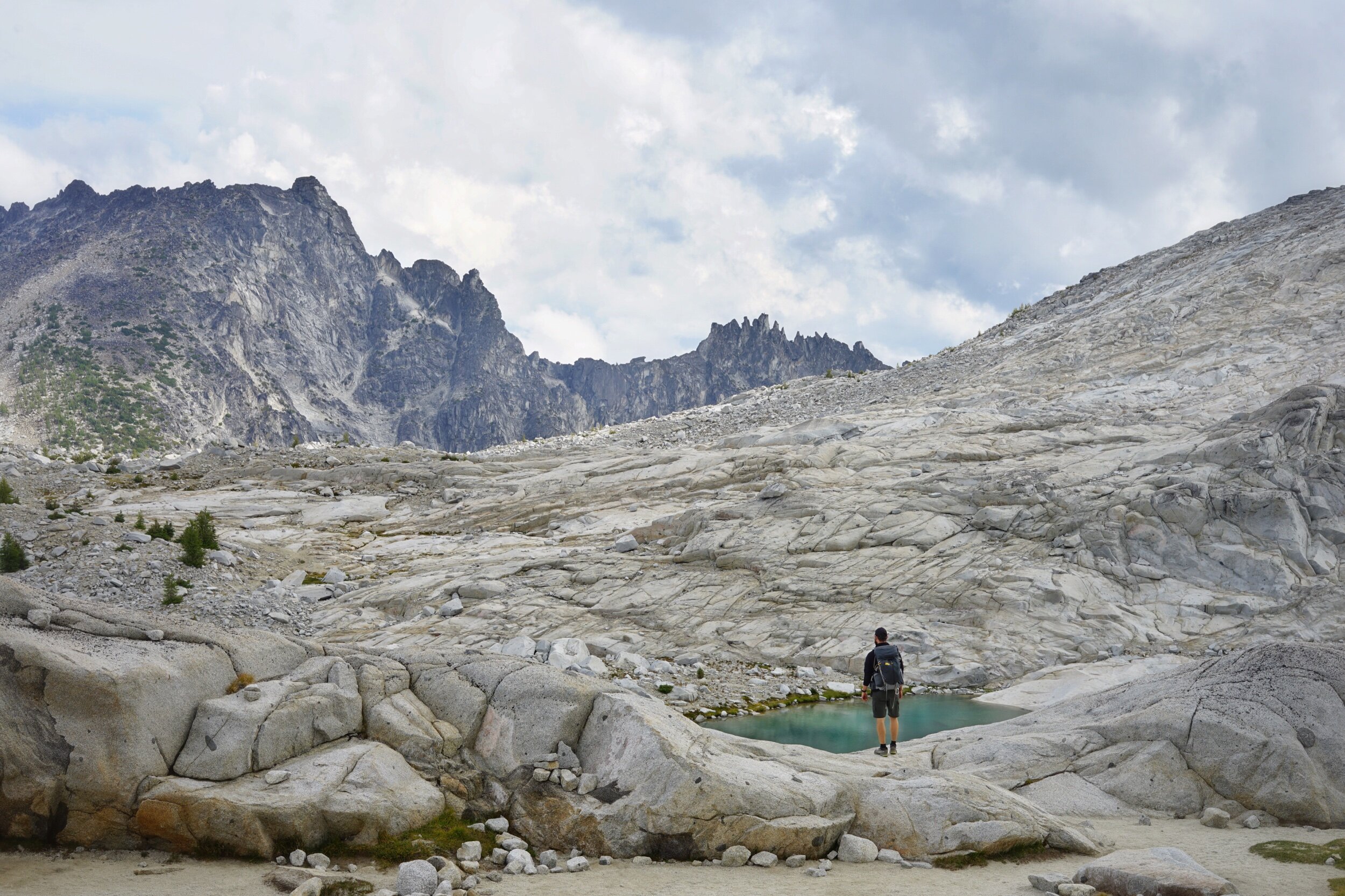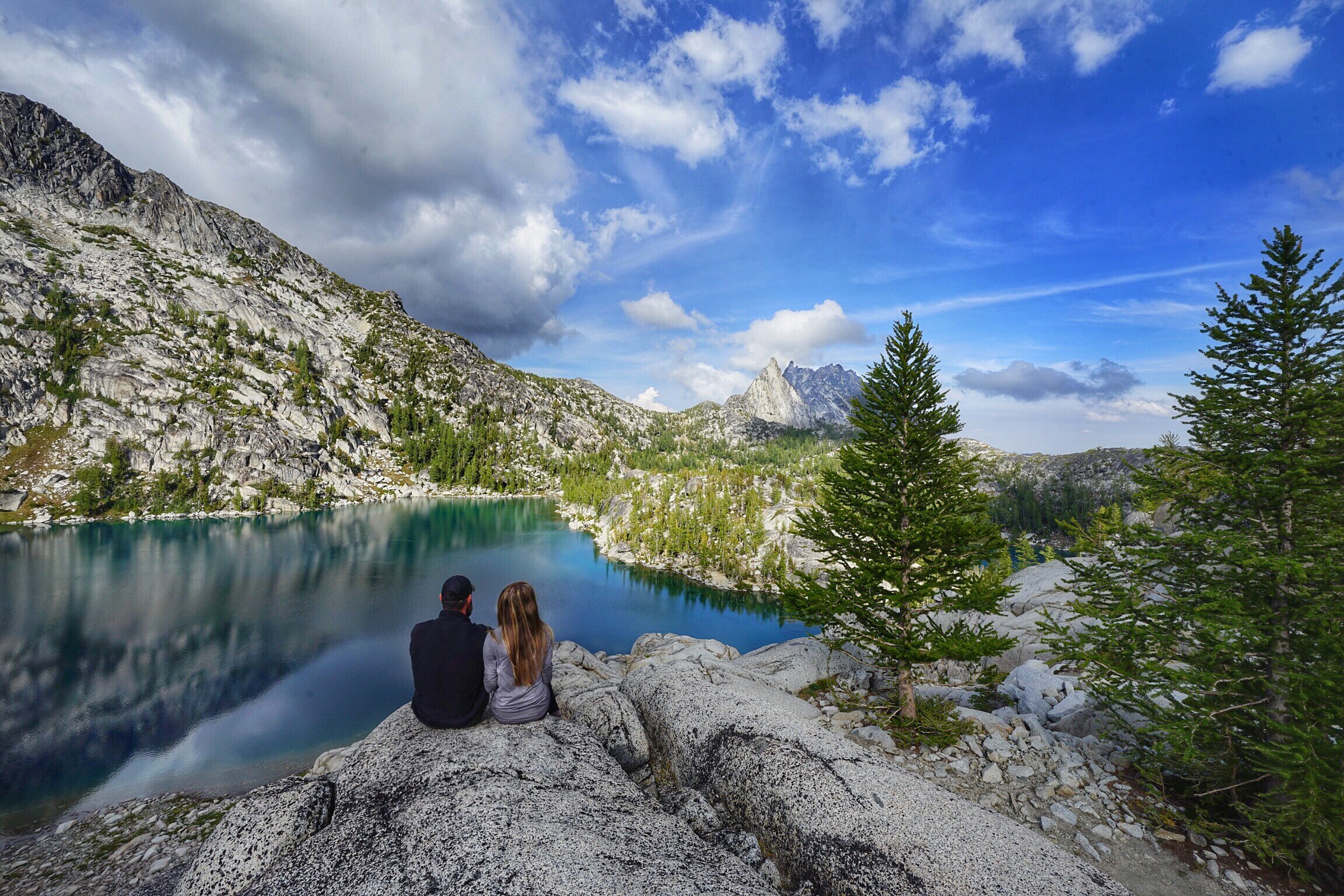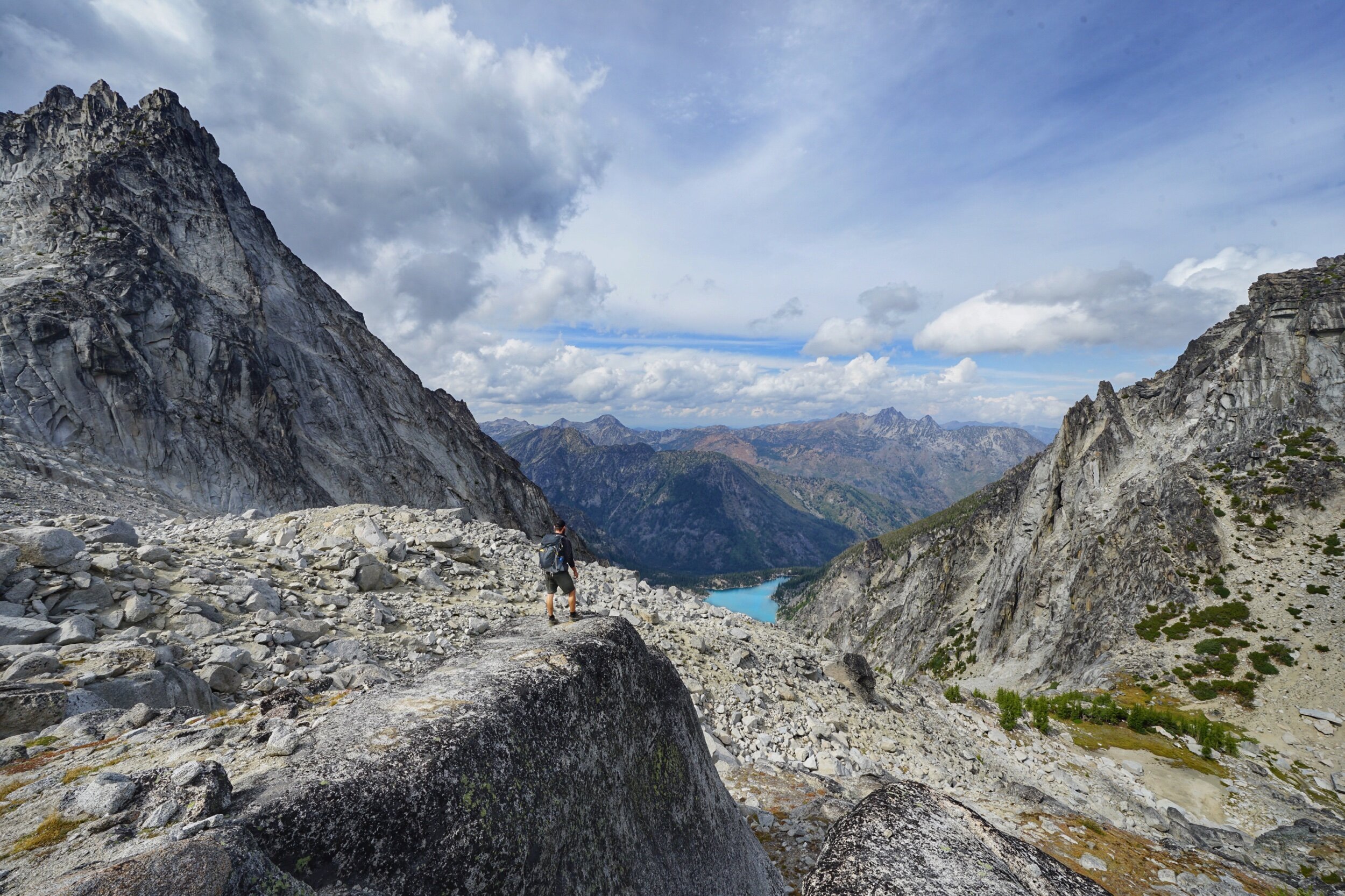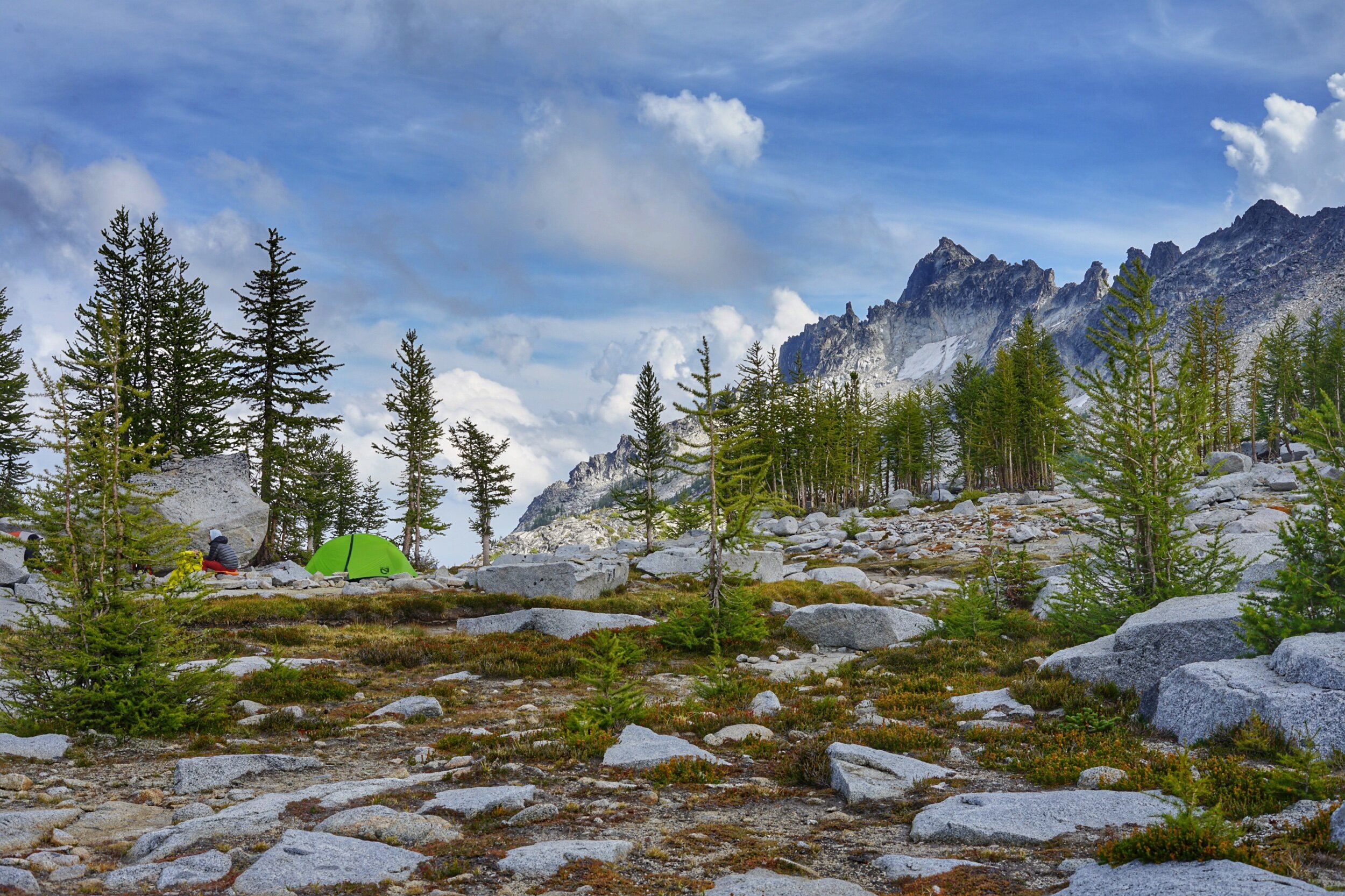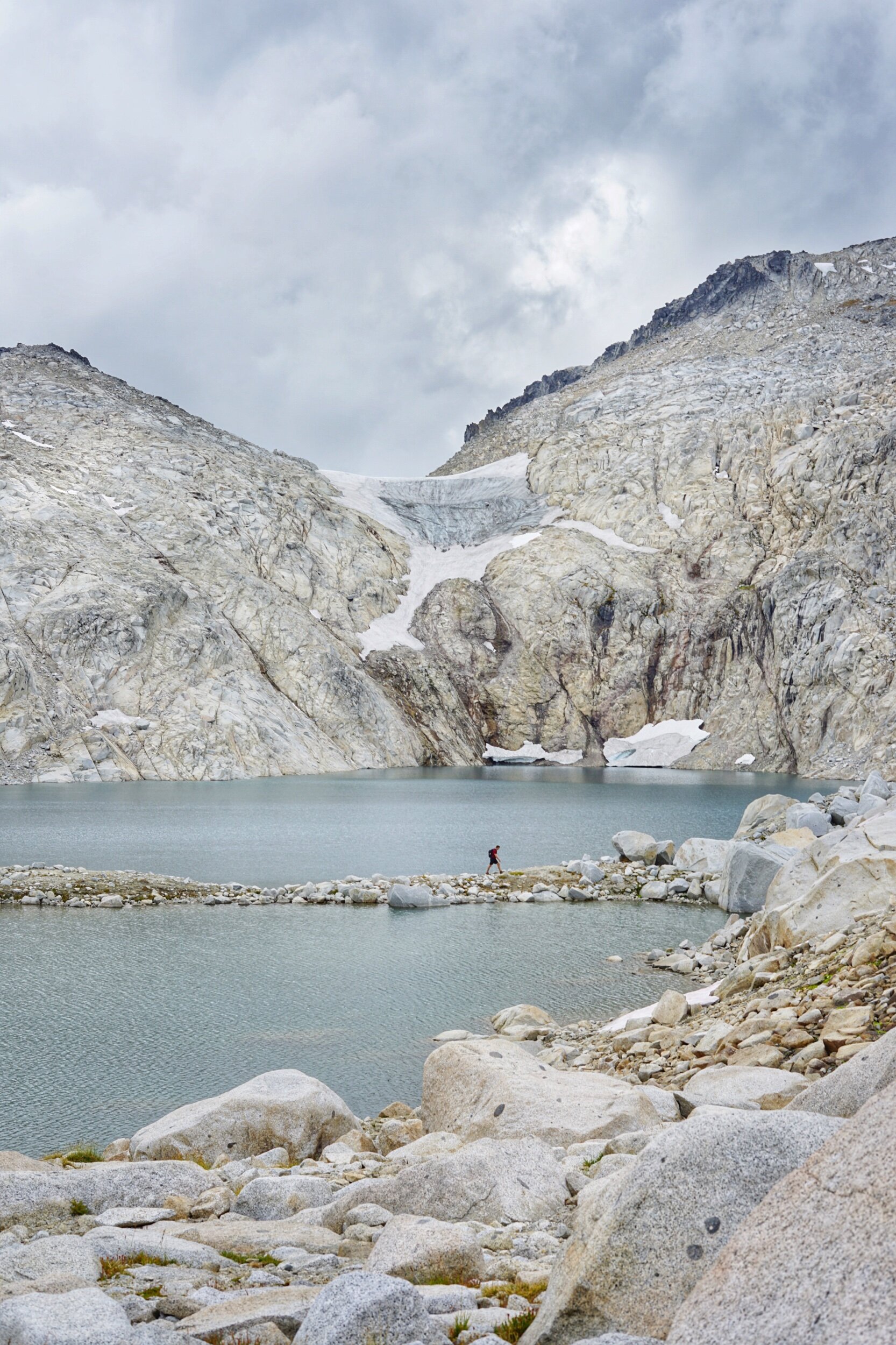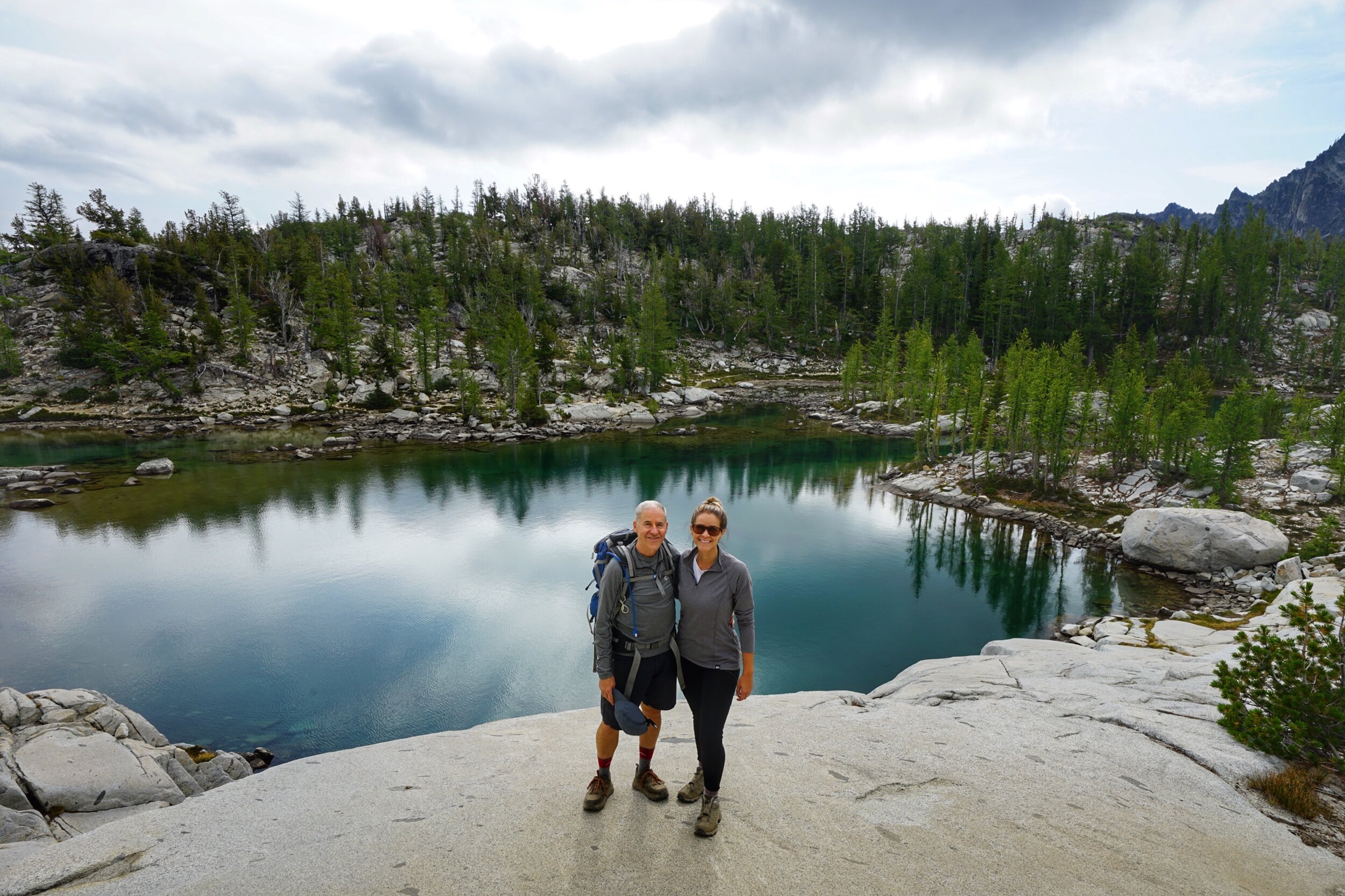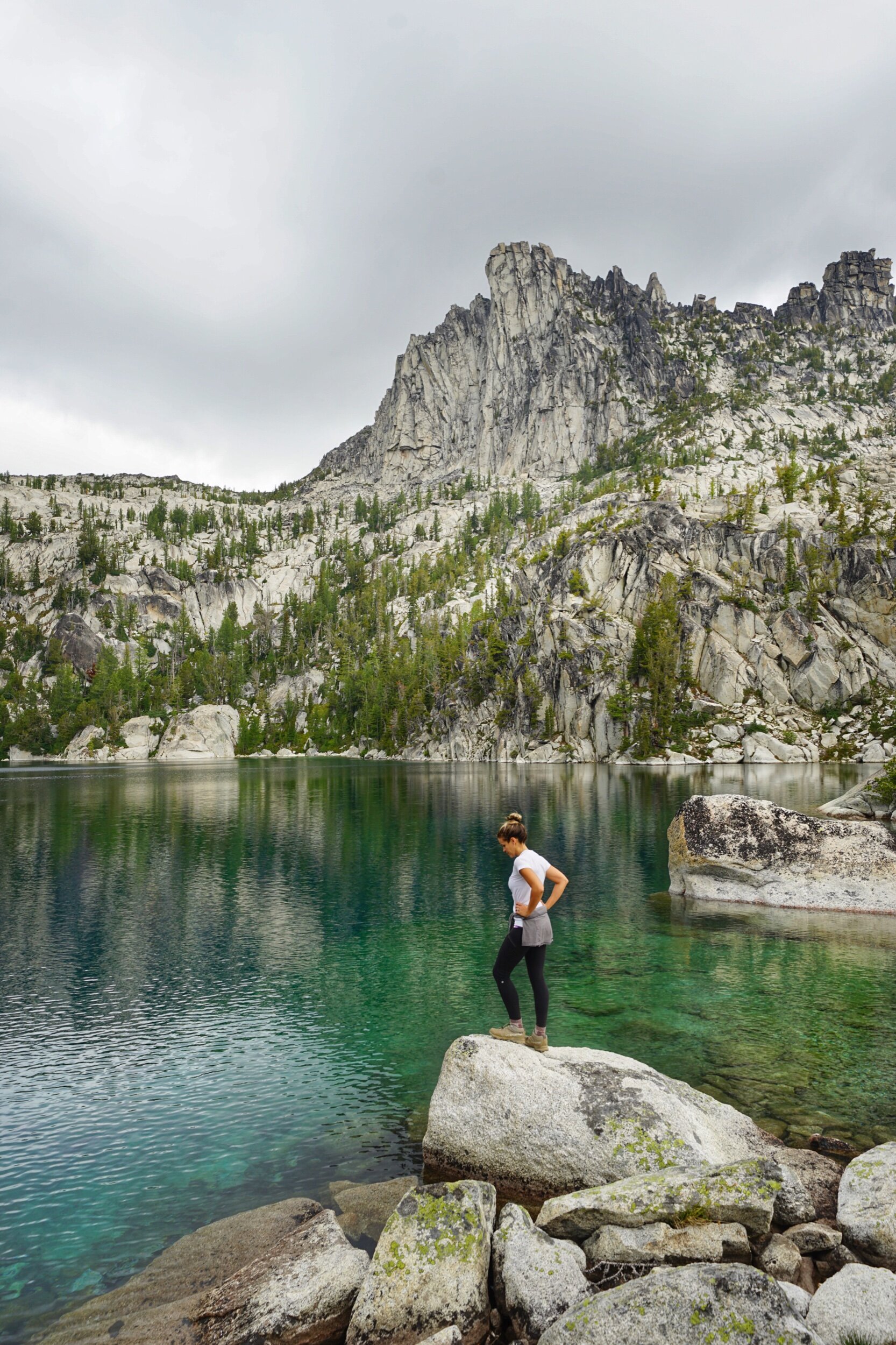 This is not an easy day hike, but if you're doing The Enchantments, visiting the Core Zone is a must. This is where you'll likely see hordes of docile mountain goats along with through-hikers. The stretch between Snow Lakes and Lake Vivian (the first lake within the Core Zone) is not a walk in the park. With very rugged and steep terrain, you will certainly be using your hands to maneuver this stretch of "trail."
The Core Enchantments Zone is speckled with incredible lake after incredible lake. From this direction you'll see the following in this order:
Lake Viviane - with the dramatic Prusik Peak as the backdrop here you can also look back down on the valley you've just climbed

Leprechaun Lake - an aptly named magical land with countless nooks and crannies to explore

Perfection Lake - with views of Little Annapurna and the most otherworldly bend of the trail with quaint stepping stones and twisted larches

Inspiration Lake - bright blue on a sunny day, you'll see the first glaciers painting a picturesque backdrop for this bowl

Isolation Lake & the smaller Tranquil Lake - after passing countless streams and ponds, this lake has you in the Upper Core Zone above the tree line with a rockscapes as far as the eye can see
With a couple more miles under your hiking shoes, you'll reach the top of Asgard Pass where you can look down to the other side of the Core Enchantments Zone to see Colchuck Lake. For us, this was our turnaround point to head back past all these stunning lakes and back down to our campsite at Snow Lakes.
Don't fool yourself, while this is the most stunning landscape you may ever see, this is a LONG day of miles and elevation. So you'll want to keep a close eye on your pace to be sure to make it back to Snow Lake before dark.
Day 3 - Hike Out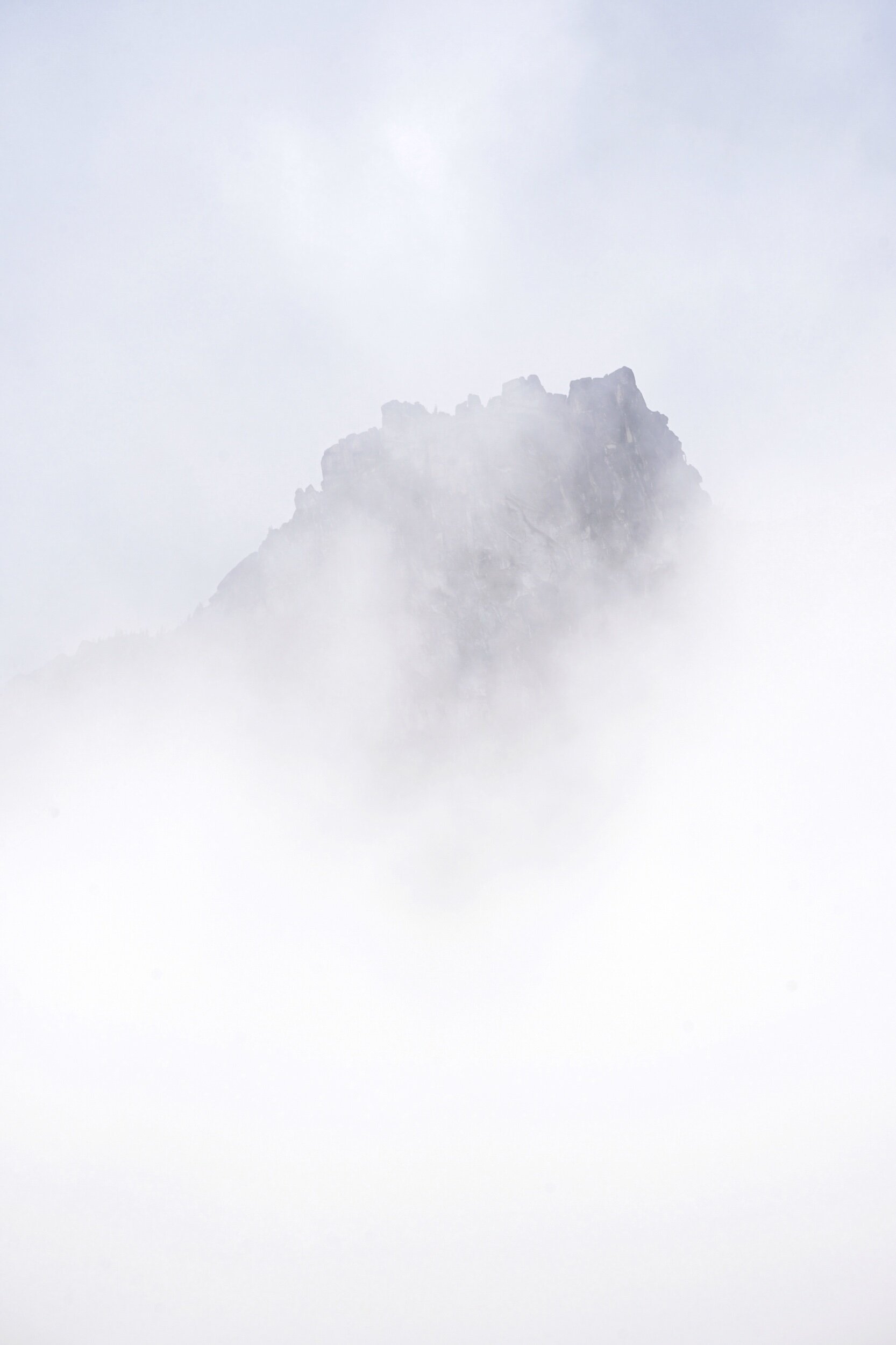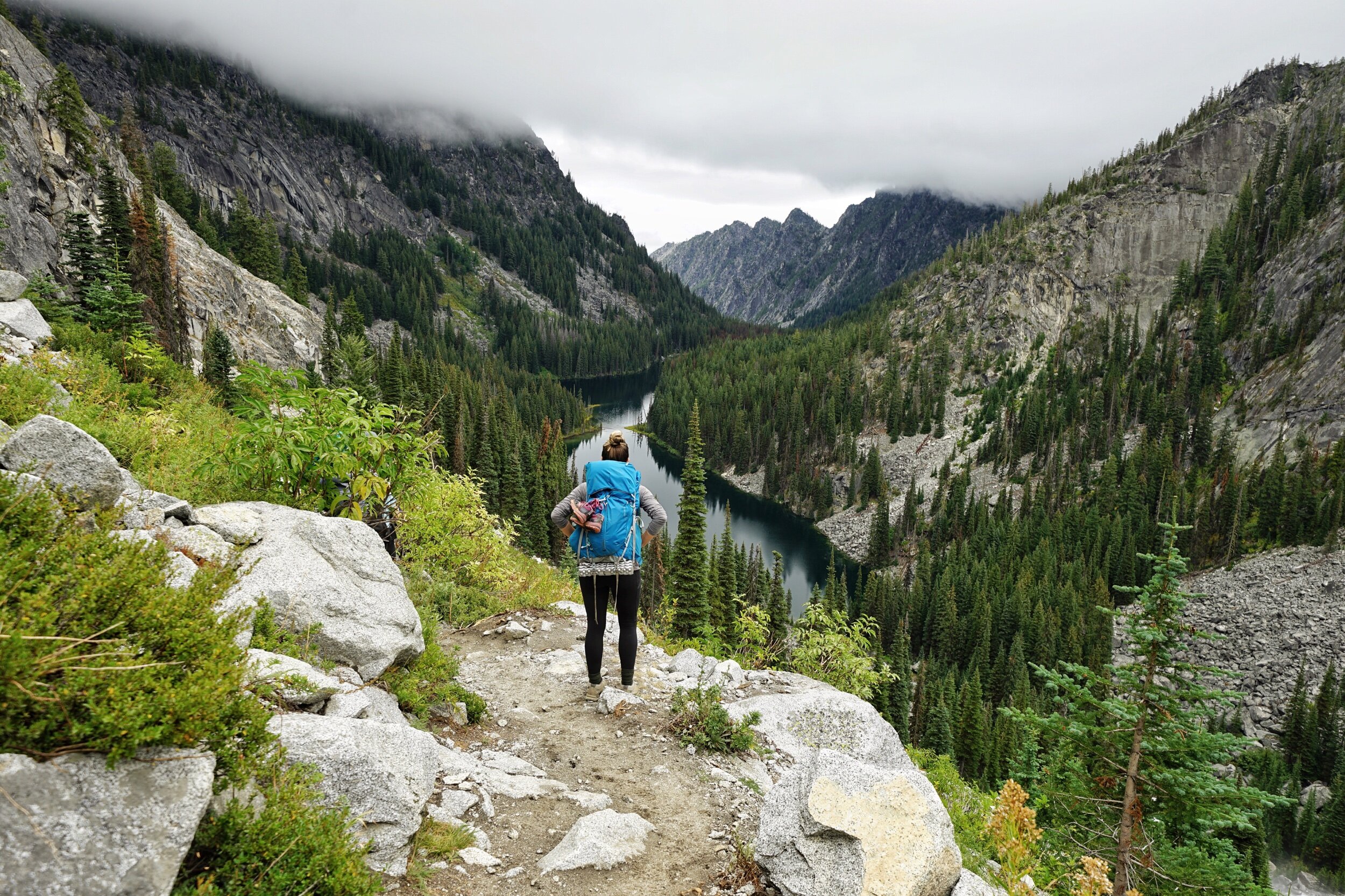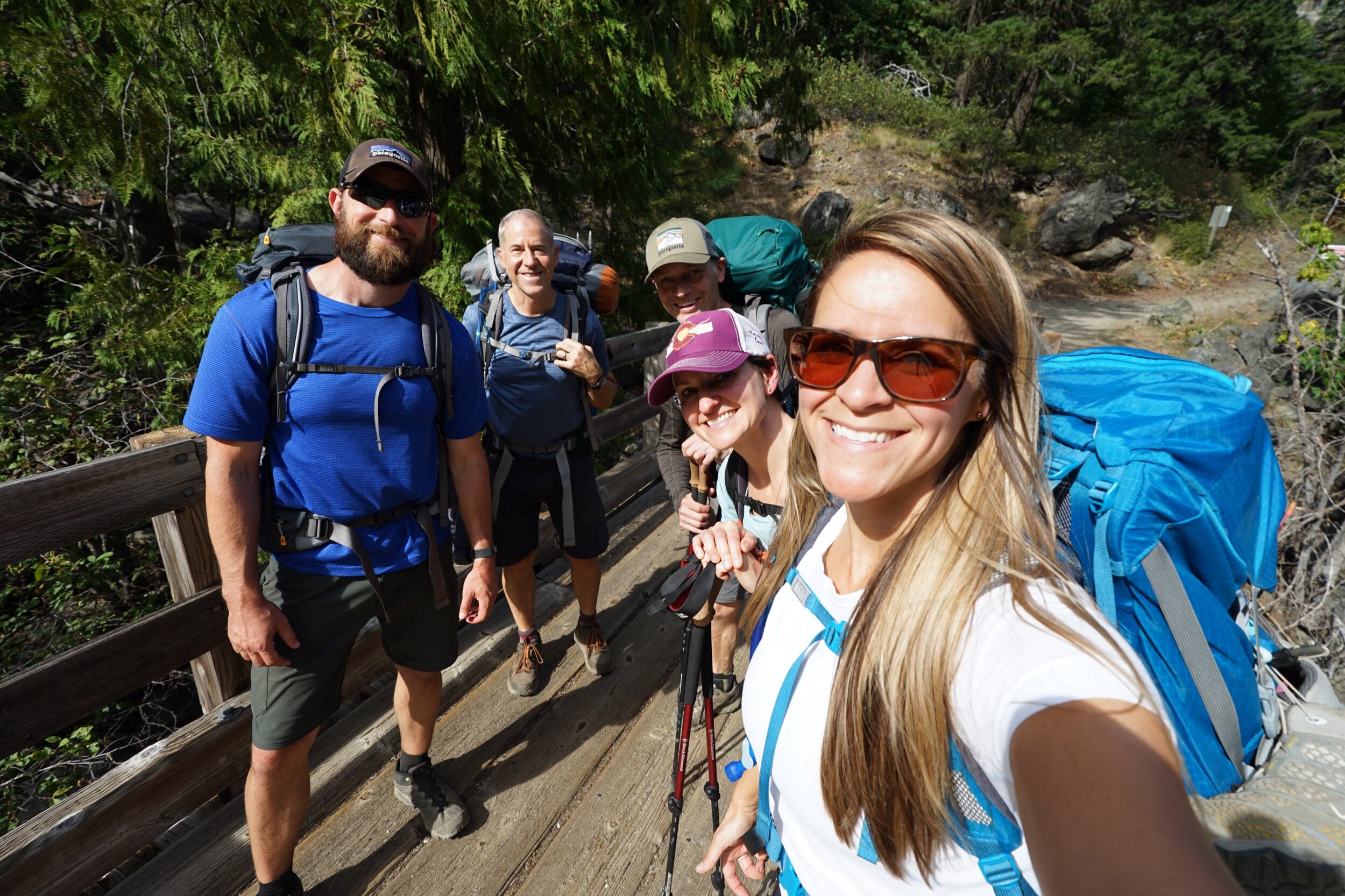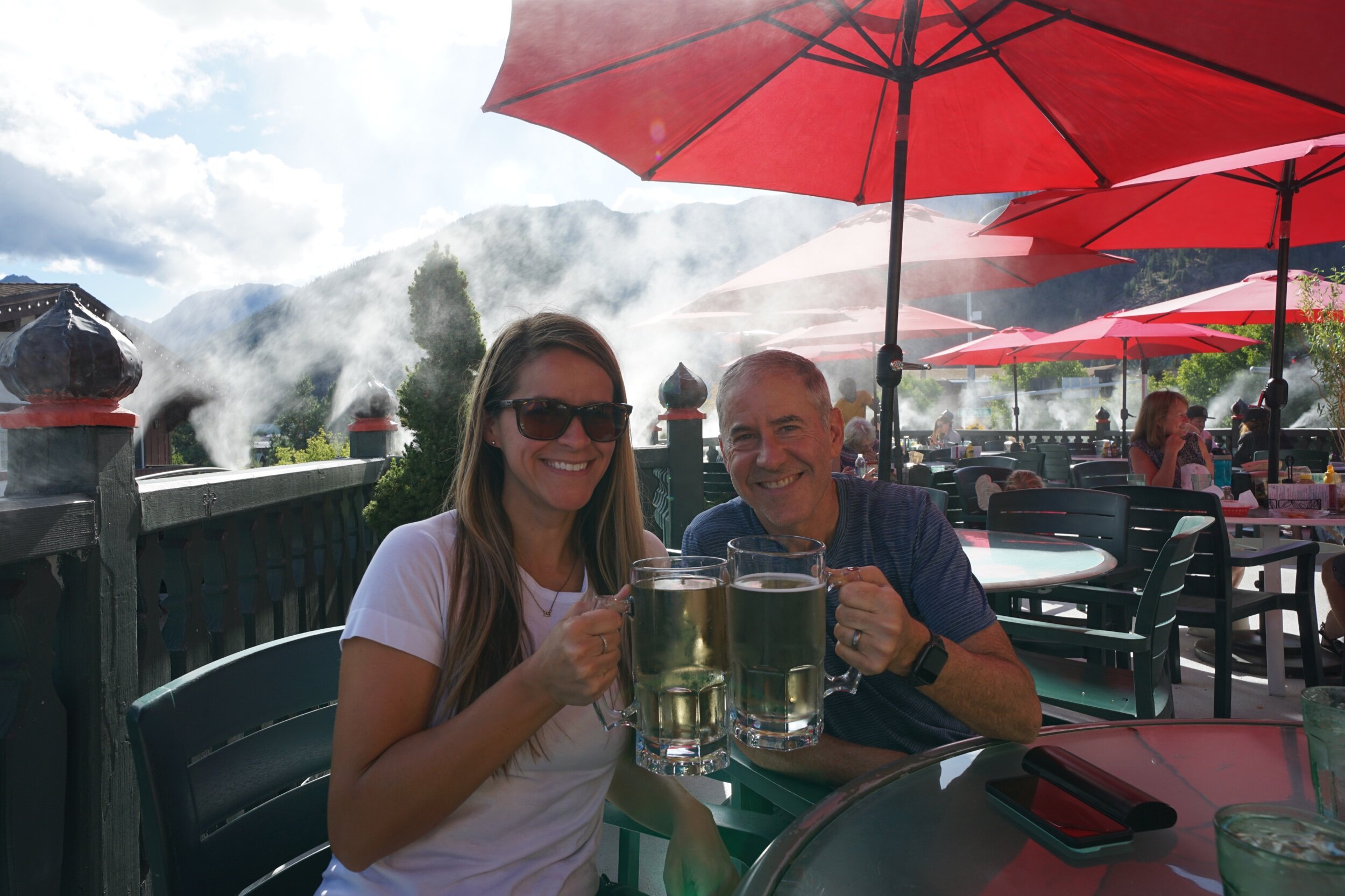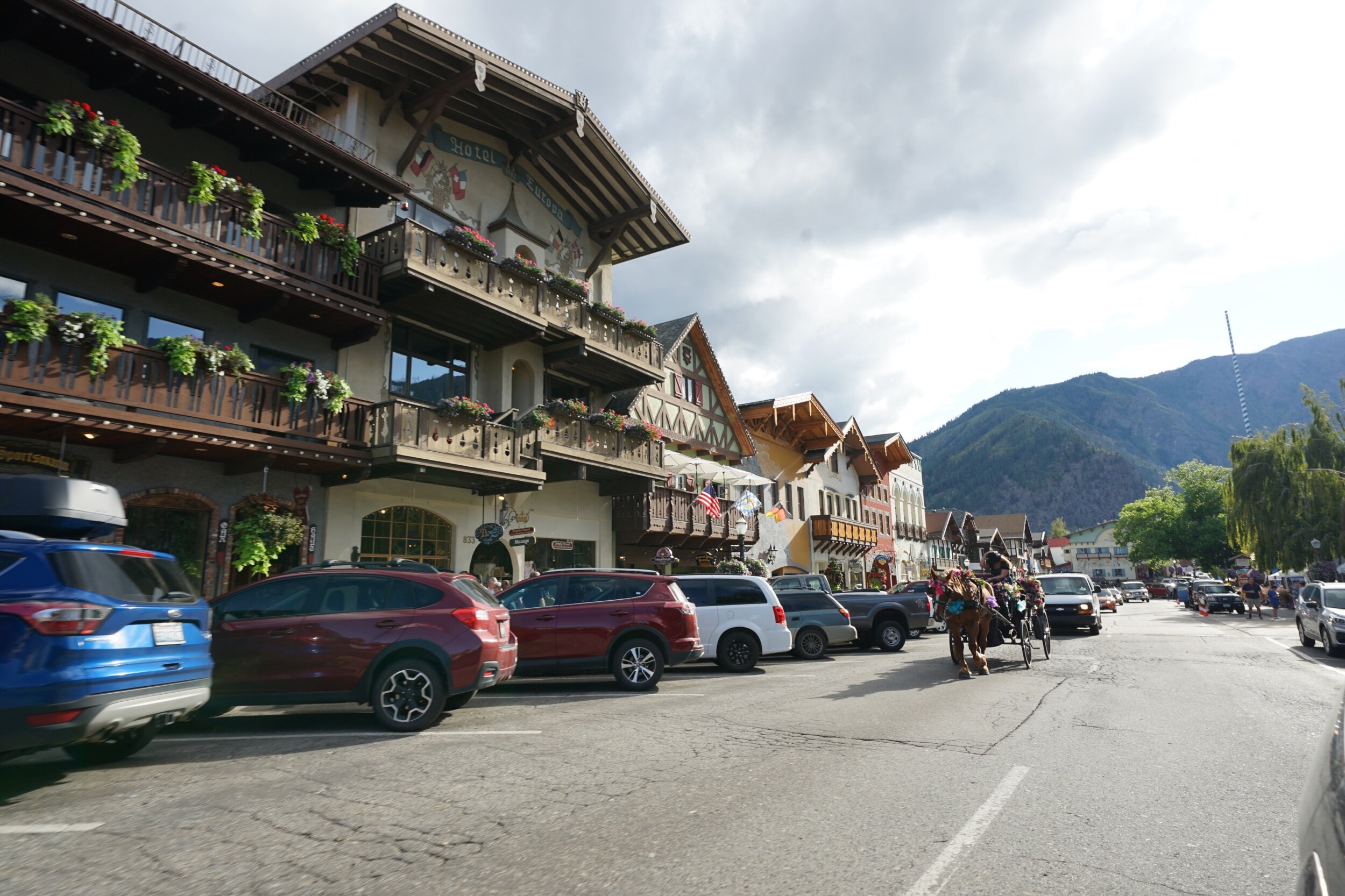 On our last day, we leisurely woke up, made our morning coffee and Mountain House breakfast (shout out to my new favorite Breakfast Hash!), packed up camp and we were on our way out by around 9-10am.
After a long day in the Core, this decent is no friend to creaky knees. Hiking poles and knee braces are recommended if you have bad knees or aren't in tip-top shape. It took a week or two for the painful swelling to subside in my knees after this decent. It was a very humbling moment.
7 Leave No Trace Principles
ALWAYS, pretty please be sure to use Leave No Trace practices so that this and other beautiful places remain just as stunning for generations to come.
Pack it in, pack it out

Never feed animals

Leave what you find

Be considerate of other visitors

Travel and camp on durable surfaces

Plan ahead and prepare

Minimize campfire impacts
Of all places I've explored, this one surely tops the list. Whether you visit in the heat of the summer or the golden larch filled landscapes of the fall, you won't be disappointed.
What's your favorite spot in The Enchantments?
Comment below!